In order to enter a discount into GrantHub, you must:
Have an active GrantHub subscription, or a trial. If you are not an existing customer, and have not started a trial yet - please go to: https://grantseekers.foundant.com/free-trial/ to start a trial
Have a one year billing cycle. Marketing Codes can't be applied to subscriptions on the monthly billing cycle.
Only the Administrator can enter a Marketing Code. So have your GrantHub Administrator follow these steps
Go to the Welcome blue box in the top right corner of GrantHub.
Click on My Organization.

Go to the Subscription/Billing Tab.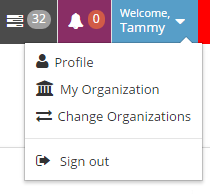 Type in your Marketing Code and click Save.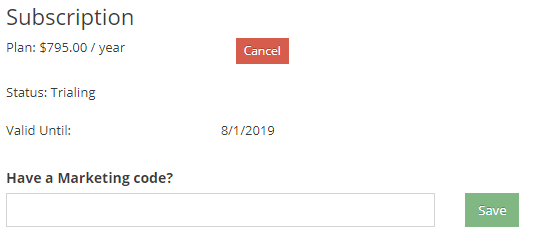 Your discount will be taken off your next invoice. If you are a trial user - the discount will be applied to your first year's subscription if you choose to purchase. Please contact us at support@foundant.com if you have any questions or need assistance.