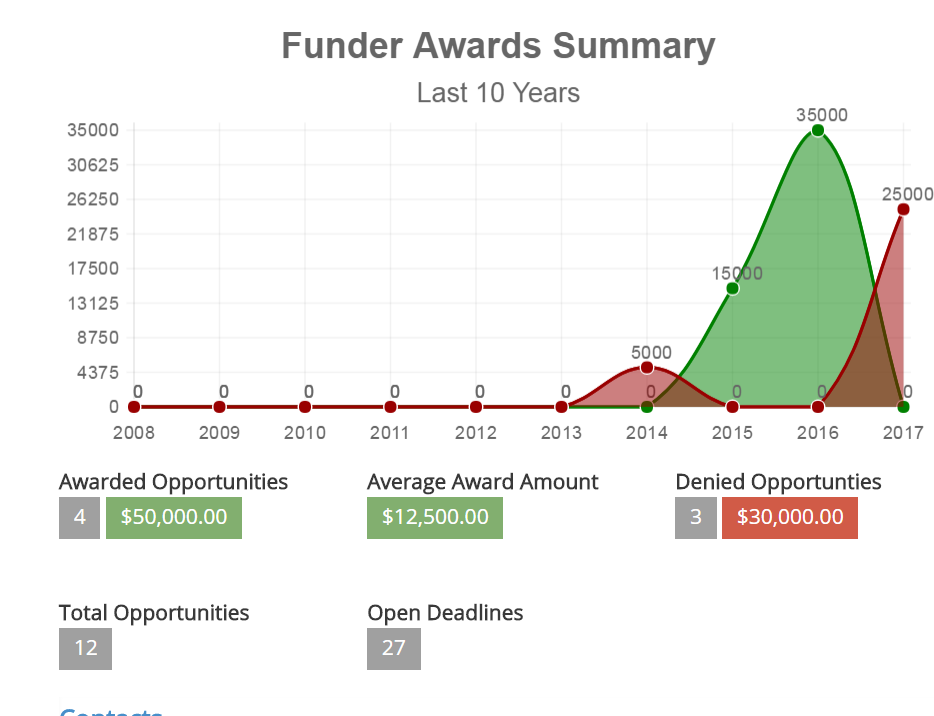 The funder awards summary allows you to quickly look at your past 10 years worth of funding with a specific funder.
This information is populated using opportunities that are awarded or denied.
They year of the grant is determined using the date found in the 'Decision Date' field of the opportunity.
GrantHub also takes into account your fiscal year settings when calculating this amount.
If the grant is awarded, GrantHub pulls in the amount from the field 'Amount Awarded'.
If the opportunity was Denied, GrantHub uses the amount in the field 'Amount Requested'.
Awarded opportunities will show in the chart as green and denied opportunities will show in the chart as red.
In order to pull the graph out of the system for meetings or board reports simply right click on the image and save it as an image.