On the first Wednesday of each month, Foundant's Development team releases updates into the software. These releases typically consist of minor bug fixes, as well as functionality enhancements and the addition of brand new features.

All users receive an announcement in their site upon initial login after a software release has occurred: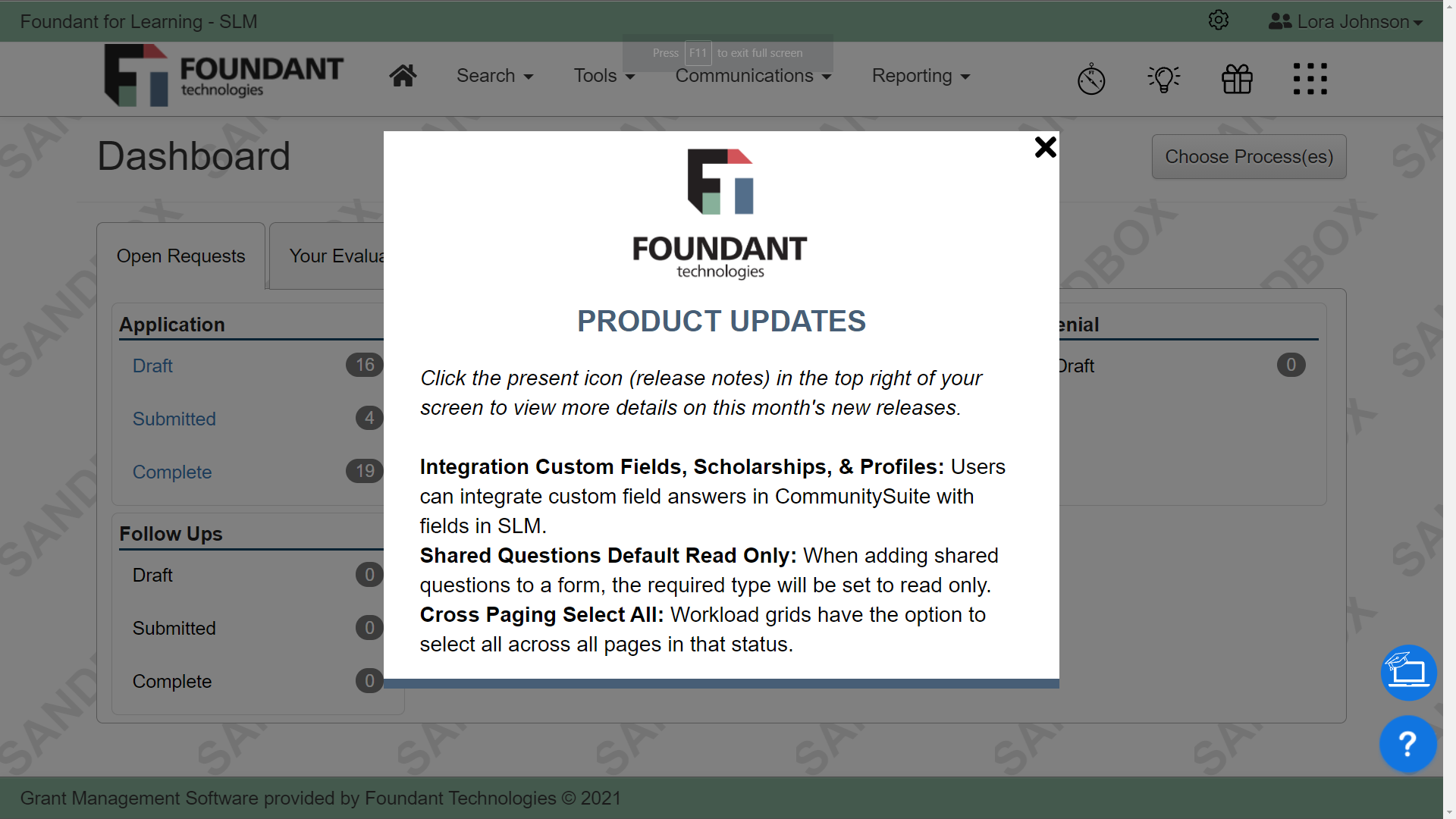 Occasionally, these updates result in the addition of new functionality in process stages. In these cases, a stage previously fully configured with a Green status will automatically change to a Yellow status. This is your visual indicator that one or more new features in the stage need to be configured:
Once configured, the stage will return to green status.
You may also achieve green status by opting out of the feature through selecting the Not Using option: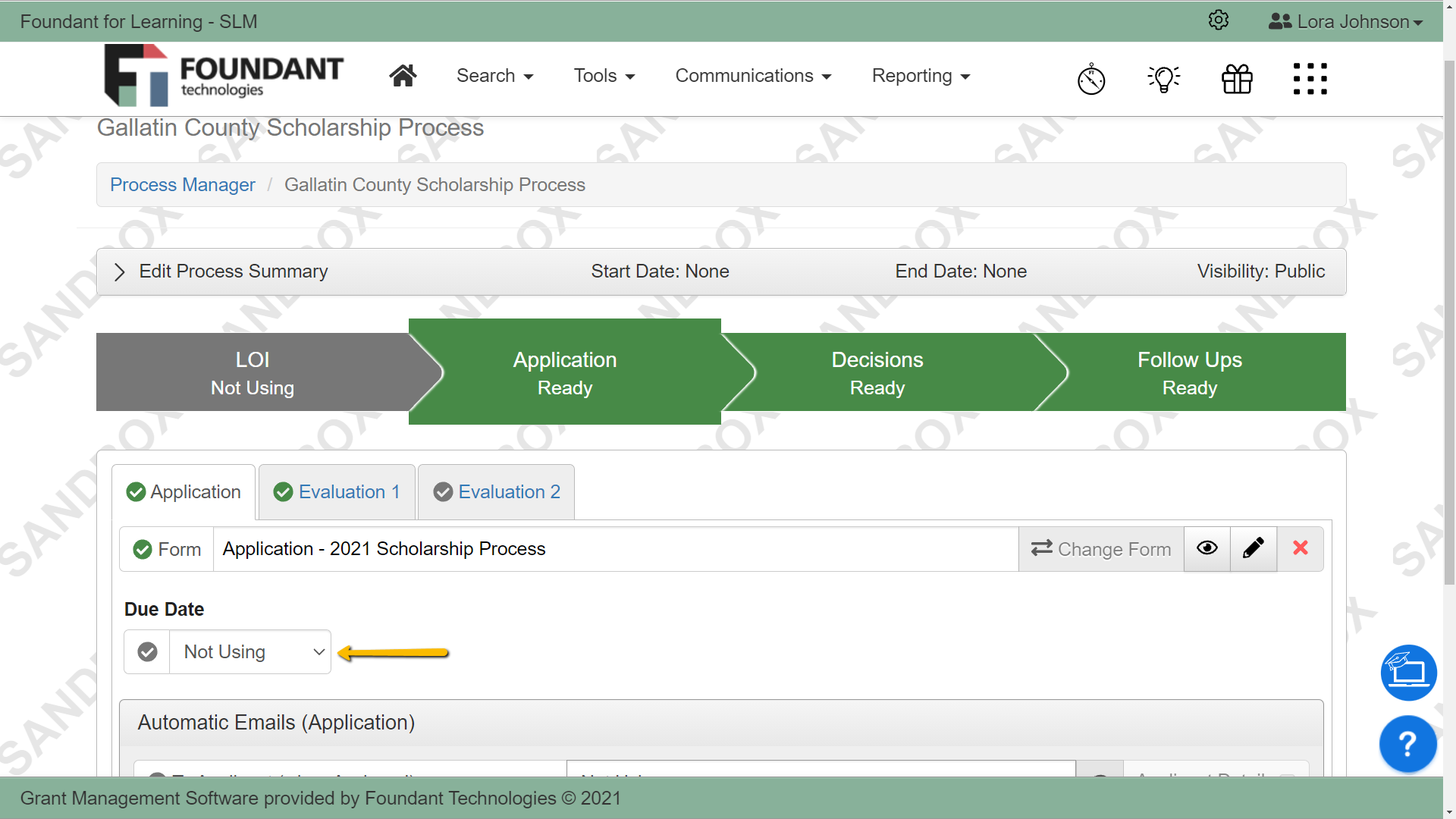 We encourage you to use any feature that will positively impact your workflow! If you have questions on how to apply new features in your site, contact the Client Success Team for assistance.
Please note that stages with a Yellow status will still work properly. The yellow status is simply a way to help ensure that you are aware of all of the features available for use.