If you use the Eligibility Quiz feature, you'll notice that the eligibility form is inactive by default in each process. Once you've finished preparing each process using the eligibility form and are getting ready to launch the scholarship/grant cycle, you'll need to activate the eligibility form in each applicable process. This should be done before you toggle each process on.
Once the eligibility form is activated for a process, the process is automatically set to restricted visibility and an access code is generated. You can edit the access code in the Process Summary for the process. If you want to allow an applicant to bypass the eligibility quiz for this process, you can give them the access code to enter on their Apply page.
The eligibility form can be activated individually for each process by navigating into the process. In the Eligibility stage, click the toggle to turn it green, activating the eligibility form for that process.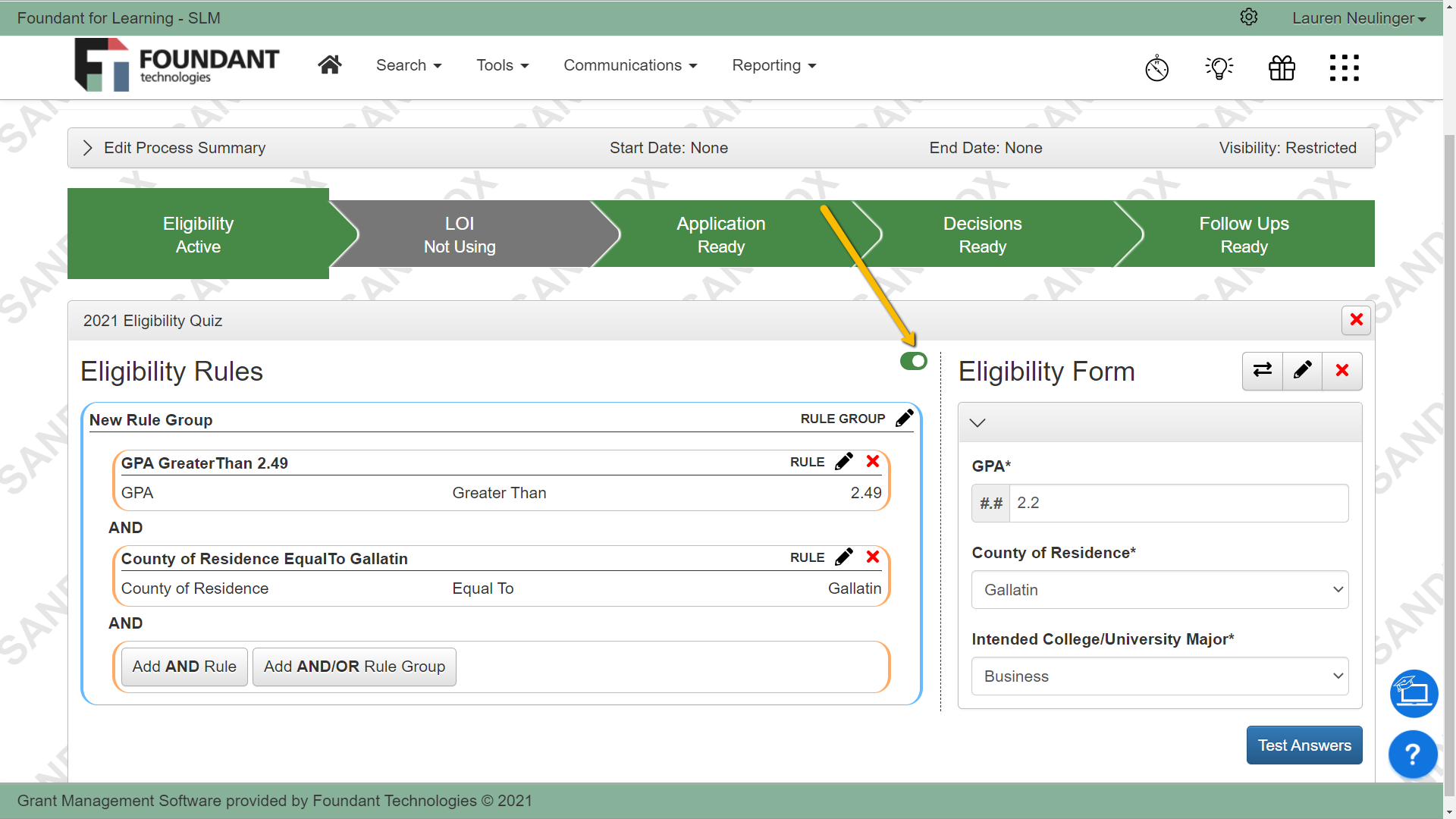 The eligibility form can also be activated in batch for all processes using the form. Follow the steps below to activate an eligibility form in batch.
Click Search, then click Eligibility Center.
Click the Eligibility Processes tab.
Enter the name of the eligibility form you want to activate, then click Search.
Select each process for which you want to activate this form.
Click Batch Actions, then click Activate Selected Eligibility.