Questions requiring a third party to respond are built into the form in Process Manager. The forms that can use third party questions are: LOI's, Applications, Evaluations, and Follow-Ups.
To add third party questions to a form, click on Process Manager which is in the navigation menu on the left side of the screen.
Click on the Process Name to update the process.
Click on the Process Stage that you are adding third party questions to. (LOI, Application, Decisions, Follow Ups)
Click on the Choose Form button if a form has not already been selected for that process stage.
Once you have selected to copy a form or add create a new form, click Edit.
Questions for the applicant to complete can be added to the form as they have in the past. They will not require any changes to your workflow.
Third Party Questions are added to the form template by clicking on the Add Group button and checking Make this an Anonymous Third Party group.
A Third Party Email question with a Compose Email button below it will be automatically added into the Group. This question will be answered by the applicant.

Deleting this question will delete the whole group.

Edit the Third Party Email question to include instructions for the applicant. The applicant will need to enter the email address of the third party and compose an email requesting a response.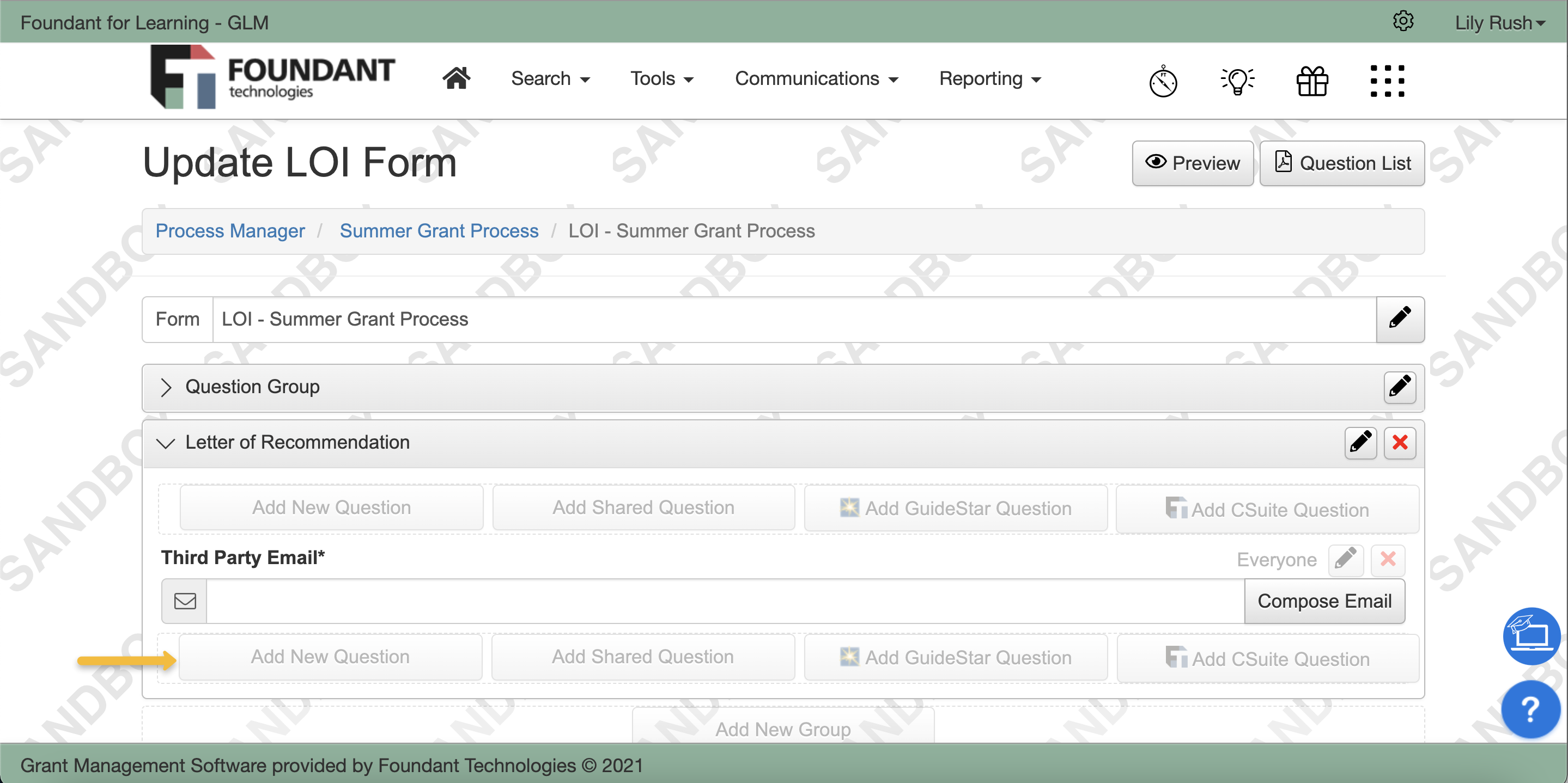 All other questions in the group will be answered by the third party responder. They will not be visible to the applicant. These questions will be identified by an icon. Add instructions and questions that the third party will answer in the group.
If you have multiple third party groups, adding a group with only a divider line and no title or questions is a good way to separate the email questions on the applicant's side. If you add a divider line within the third party group, it's only viewable by the third party so it won't separate the questions for the applicant.