You can adjust column widths and column order, hide columns, and change the number of rows that appear in the report.
Click the left side of a column to drag and drop the column elsewhere in the report.
Click the right side of a column and drag it in either direction to make the column larger or smaller.
You can also hide columns you don't need (or show any hidden columns). Click the gear icon, then click Columns. Deselect any columns you do not want to see on the report. Then click OK.
Tip: You may need a column in a report for a filter or a formula, but if you don't need that data displayed you can hide the column. It will still be available for filtering and formulas.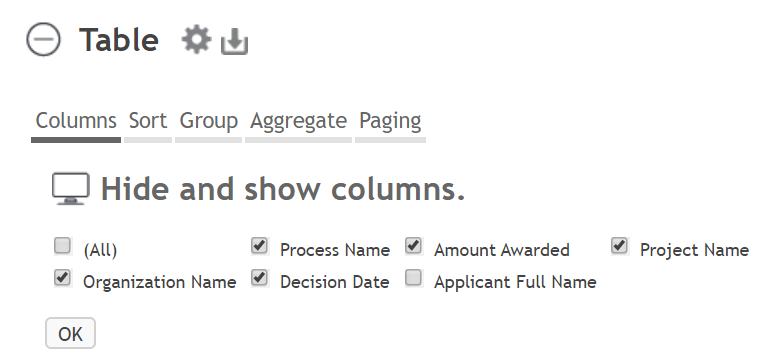 Paging options allow you to show all report data on one page, or to adjust the number of rows per page on your report. Click the gear icon, then click Paging. Make your desired selection, then click OK.