Requests that are being approved must be approved one-at-a-time. Approve a request by accessing the Request Summary and clicking the Approve Request button.
As soon as the Approve button is clicked, the administrator will be presented with the Approval form.
All questions marked required must be answered before the Approval process can be completed.
If you would like to add a Decision Comment, select Add New Comment from the Comments tab at the top of the page.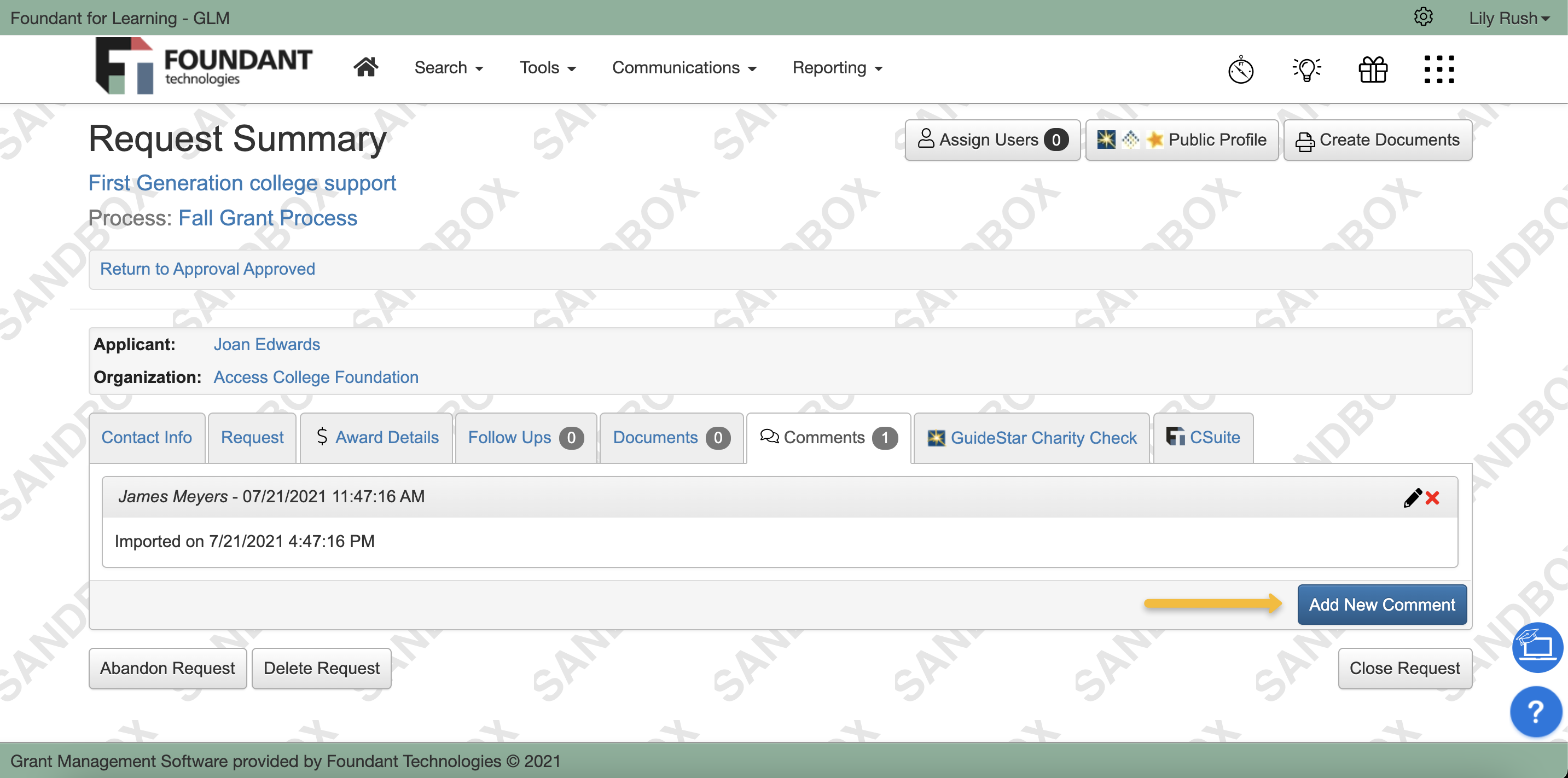 Finalize the approval by clicking the Approve Request button at the bottom of the page.
If you are not ready to complete the Approval, you may be save the approvals and finalize it at a later date. Approval drafts are housed in the Draft workload page in the Approval stage on the Dashboard.
To complete a draft approval, click into the Approval Draft workload page and click on the review icon to the right of the request.
Finalize the form, making sure all required fields are complete and then click the Approve Request button at the bottom of the form.
Upon approving the request, the Add Installment pop up will appear. From here you can select one or multiple Installment forms to attach to the request.
Indicate how many installments there will be by entering the number of installments next to each applicable form in the # to Add field.

Most clients will only use one installment form, but depending on your process set-up and chosen method of recording installments you may use more than one of the installment forms.

Enter the Initial Due Date next.

This date will apply to the 1st installment.

Then indicate how many months there will be in between each installment if necessary.

The system will automatically configure the due date for all other installments based on the number of months entered.

Next, click Add Installments.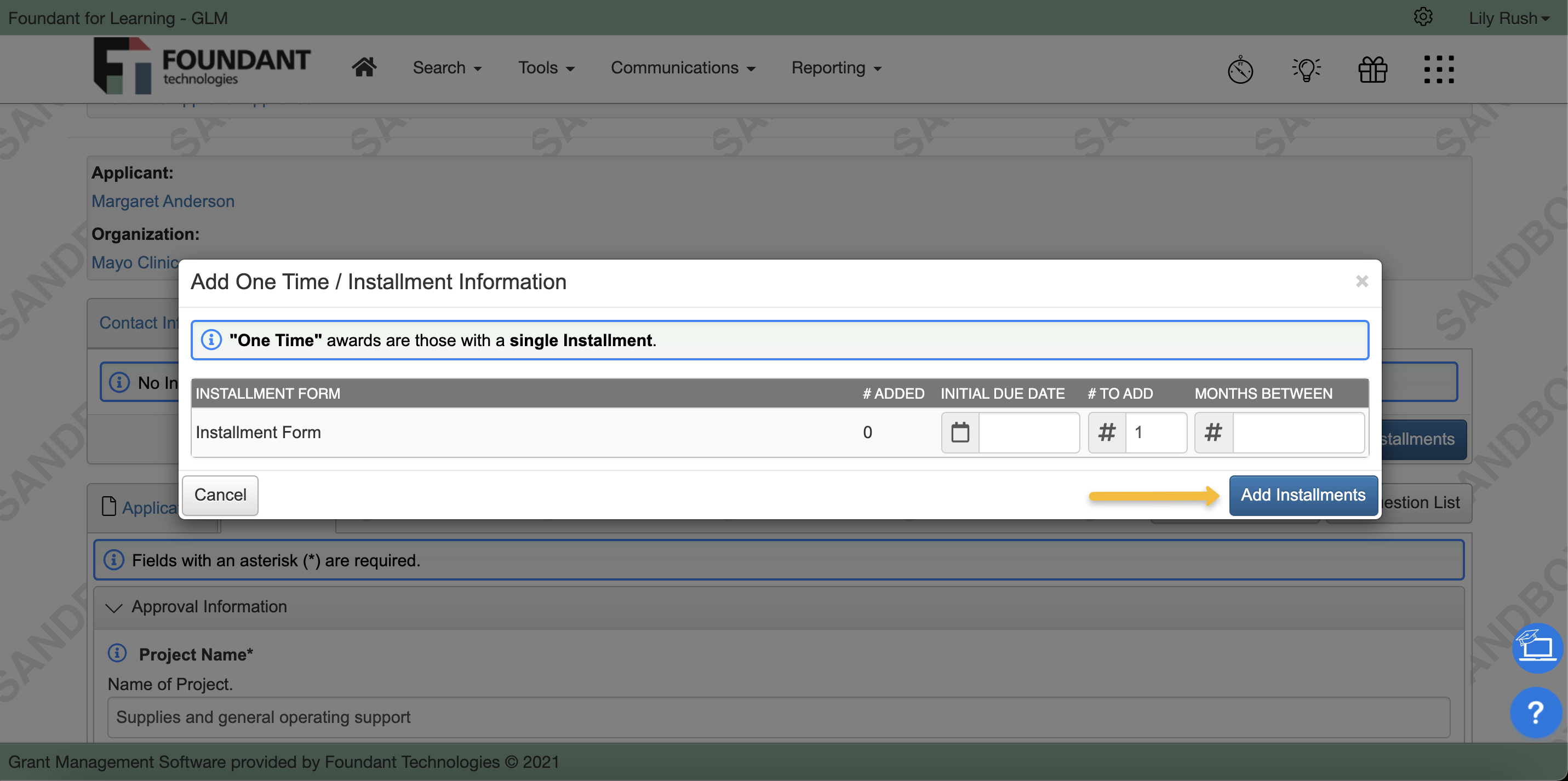 You are then presented with the installment forms to complete based on the # of installments entered in the # to Add field on the previous page.

Click on each installment tab and make any desired updates to the Due Date and Amount, and complete any other custom fields you may have.
The Installment Amount will automatically be populated by the Amount Awarded divided by the number of Installments
Once all installments forms are complete, click Save Installments.
If you do not have any Follow Up forms configured in the follow up stage of the process the request will move into the Approved workload page on the Dashboard and reside there until the request is closed.