Payments can be added to installments via the Payment Tracking page. The Payment Tracking tool makes it easy to track the Amount Committed, Paid and Balance for each installment as well as totals across all installments.
Locate the desired installment by performing a quick search or by entering search criteria and performing a full search.

If an installment is not appearing in the list make sure the Due On date ranges are set correctly.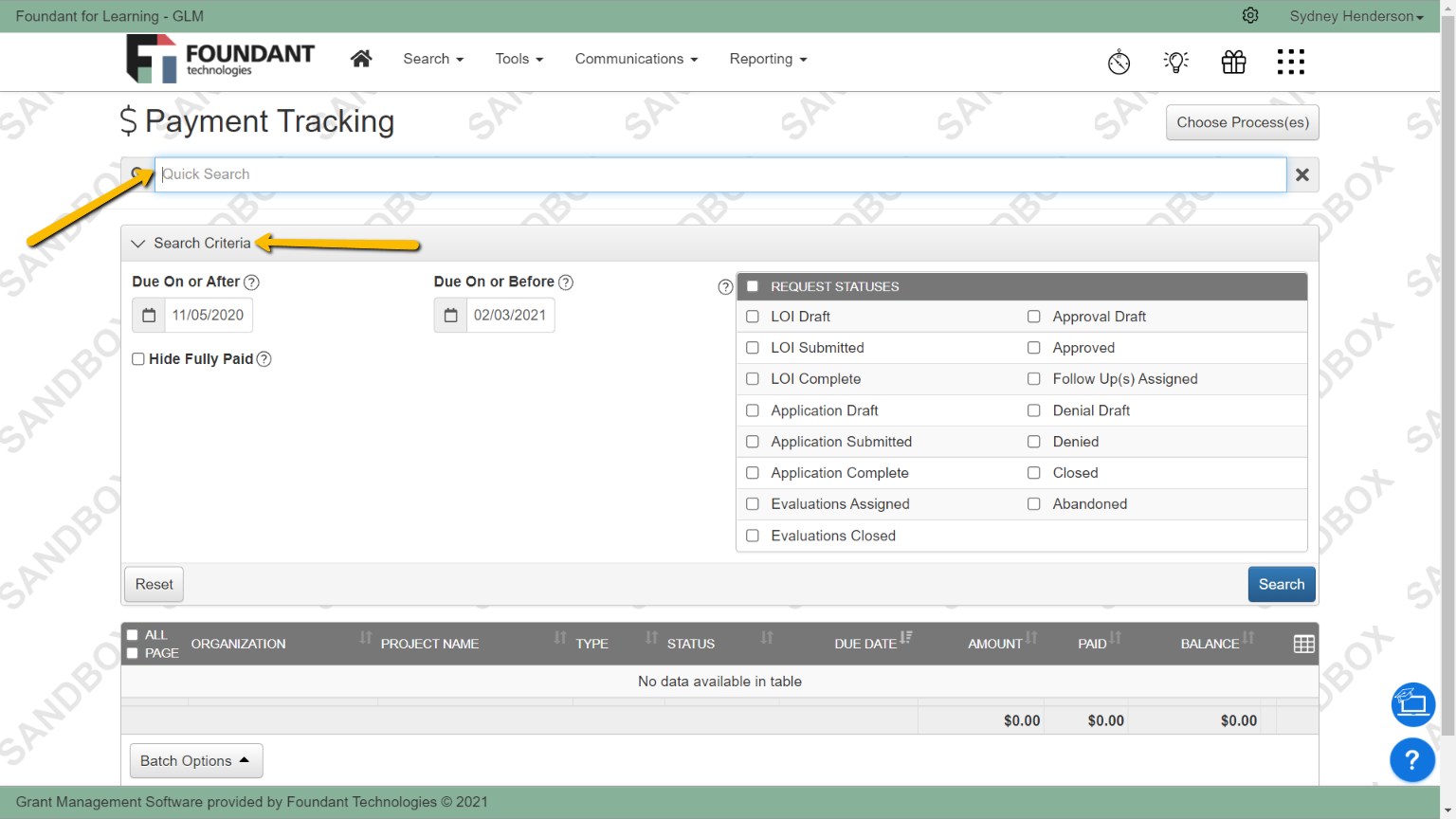 Once the desired installment is located, payments can be entered by clicking on the Plus Sign icon to the right of the installment. The Make Payment pop-up form will appear.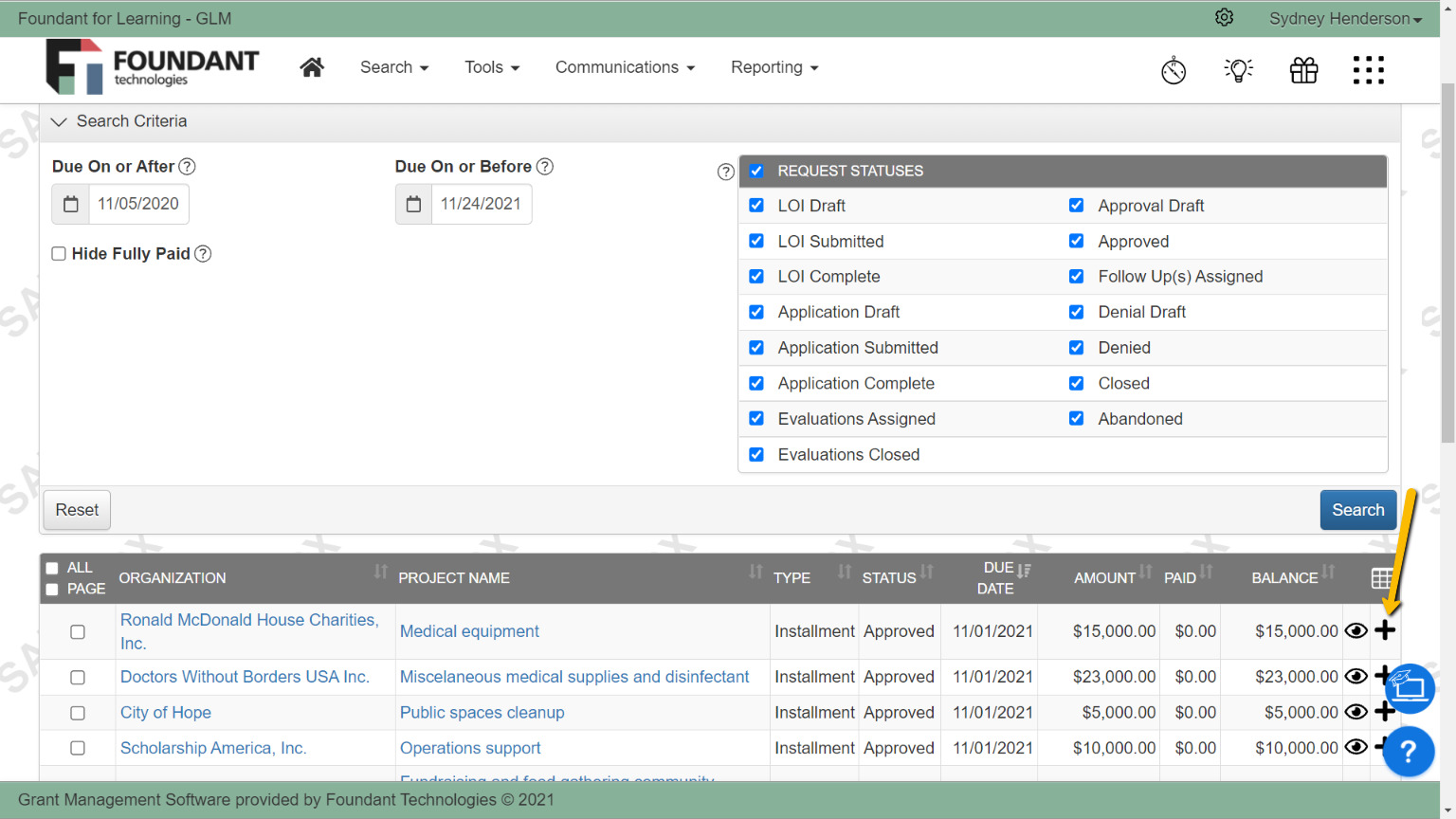 Enter the Payment Amount and the Payment Date.

If desired also include the Check Number and Payment Comments.

Click the Make Payment button to finalize the payment record.



You may repeat this process as many times as need to record all payments applicable to this installment.
Payments will appear at the top of the installment record.

Click the eye icon to expand and collapse the installment details.
To delete the payment click the red x or delete button next to the payment.
The Amount Paid totals will update accordingly in the Installment Summary.
Should you need export any installment or payment information select the records you'd like to export, then click Quick Export at the bottom of the page. A spreadsheet with the data will be downloaded to your computer.