After creating an Annual budget, your Financial reports can show your Budget estimates against your actuals.
From the Home page go to Financials, under the Core column
Choose Income Statement
Select a date range or edit the dates you wish to see the Statement of Activities for
From the upper right side drop down list choose budget to see all funds aggregated or select fundbudget to see how each fund budget makes up the total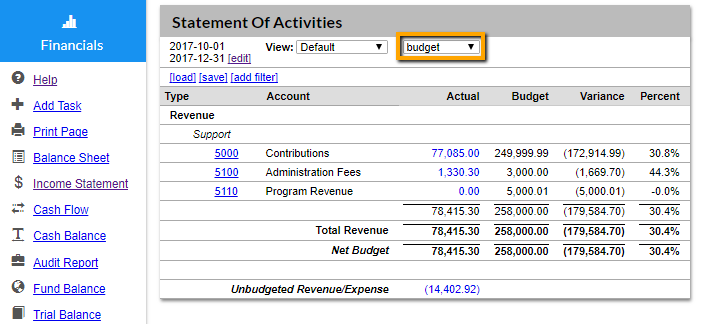 Notice your actual spending will now be alongside your budgeted amounts, along with the variance and percentage.
Choose Print, Print Page or Export from the left side of your screen.