If No Memorials is not enabled in System Data Settings, online donors will have the option to check whether their donation is a Tribute.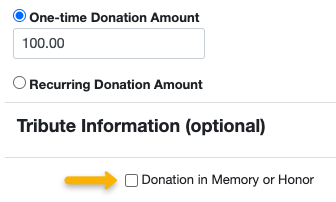 If the donor checks Donation in Memory or Honor, they can add who/what is being honored or memorialized, and who should be notified of their donation.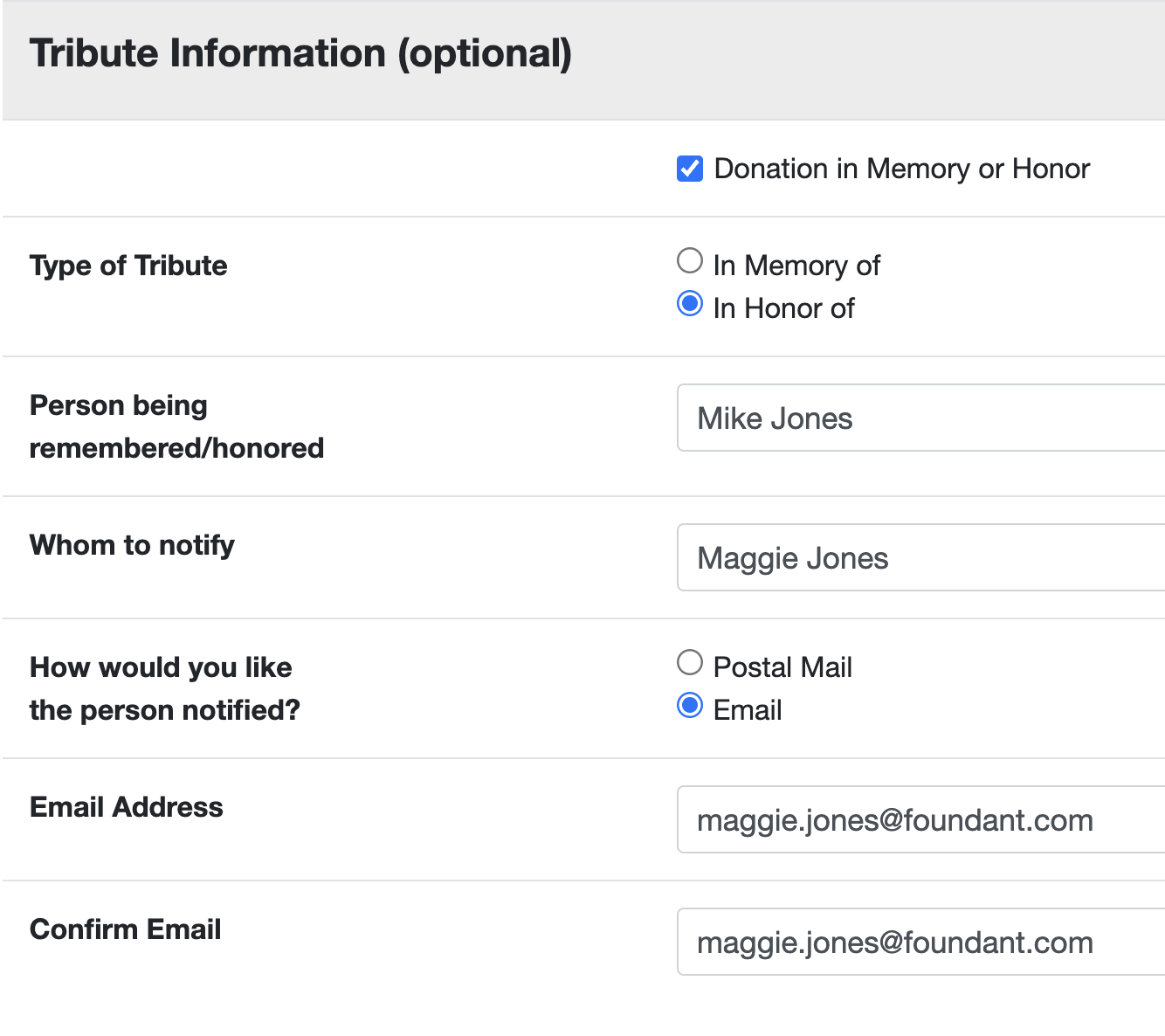 When the donation is completed, tribute information will be attached to the donation record and the foundation can send notifications.
Tribute notifications for online donations are not automatically sent to the notification recipient. They can be generated in bulk.