CommunitySuite allows you to upload/attach files within certain parts of the system. For example, you might use this feature to attach a check copy to a fund.
To attach a file:
Click Attach File from the left-side menu.


Click Choose Files in the Attach File window.


Select the file you want to attach and click Open.


Enter a Description in the Attach File window.
Click Start Upload.


Once the upload completes, the uploaded file will be listed in the Attached Files window at the bottom of the page.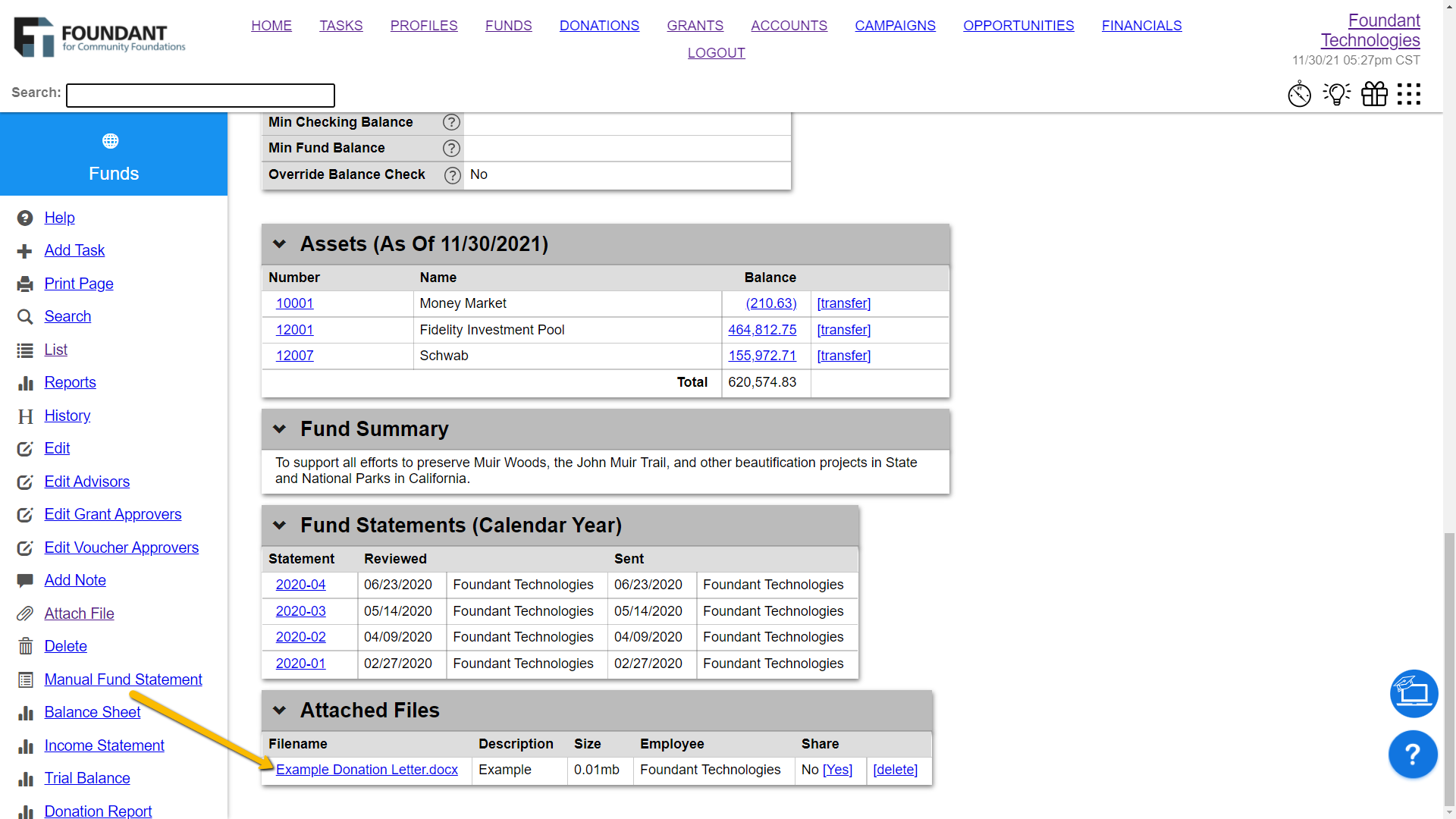 From here you can:
View the file by clicking on the hyperlinked text under Filename.
Share or unshare the file with Fund Advisors (this only works if the file is also attached to the fund).
Delete the file.