If you do not want to use GuideStar to verify the non-profit status of a specific grantee or 501(c)3 you can override the Charity Check. This may be necessary for some Universities, Schools or Churches.
Go to Grantees
Begin typing the name of the grantee you wish to no longer verify using GuideStar in the Search Grantee text box
Select the Grantee
Choose the Edit from the left side menu
Select the No Charity Check Status Check box
Pick the Save button when done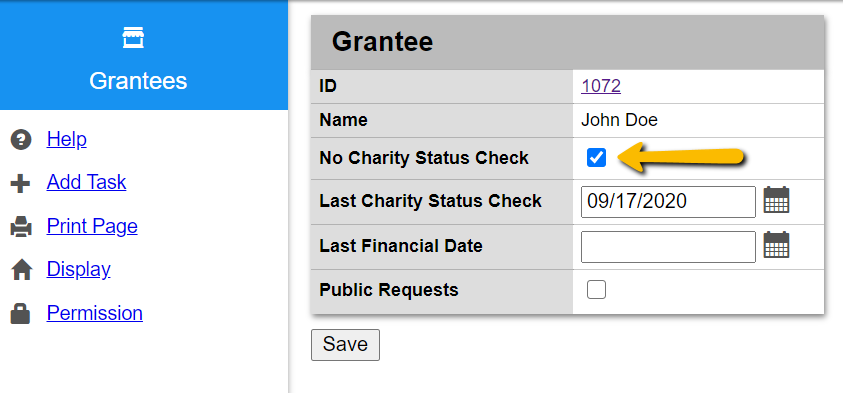 The Grantee can now be issued a grant without running a GuideStar Charity Check.
If you create grants to any Grantee that has been opted out of the GuideStar Charity Check, do so with caution because their status as a nonprofit has not been verified.