Your software can create a Fund Summary Report. It is grouped by your Fund Groups.
Go to Reports
Select Summary under Fund Reports
You will see a dashboard of transactions and activity.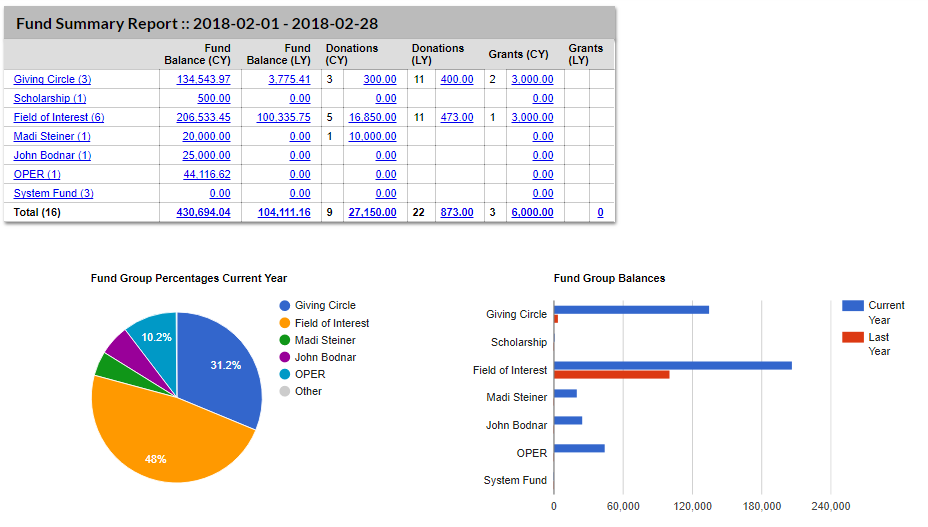 Review the Fund Summary Report table and select any hyperlinked number to get all the transactions or details on what makes up that number
Choose the hyperlinked total dollar amount (eg. $2533) under Donations to get a Donation Summary Report or choose the total Fund Balance for a Balance Sheet
To download all data in the date range for export, select Export CSV from the left side of your screen or Print Page for the current view.
Important information for donations that are Anonymous - Please note:
Donation Reports show all donations. This report retains anonymity for all donors who requested to be anonymous.
Donor Reports show all donors who gave. This report will NOT retain anonymity, it will list all donors including those who selected or requested to be anonymous.