Change the sort order for fund groups, subgroups, divisions, and segments in the List Groups view. The default sort is A-Z, by public name if that field is populated, and then fund name.
Navigate to the Funds page and click List Groups in the left-side menu.
Click [Change] in the Sort Order column in the group you wish to edit.



In the Change Sort sections, change the Sort Order number and then click Save changes.



The sort order will be changed, and the updated sort order numbers will display, ascending from zero.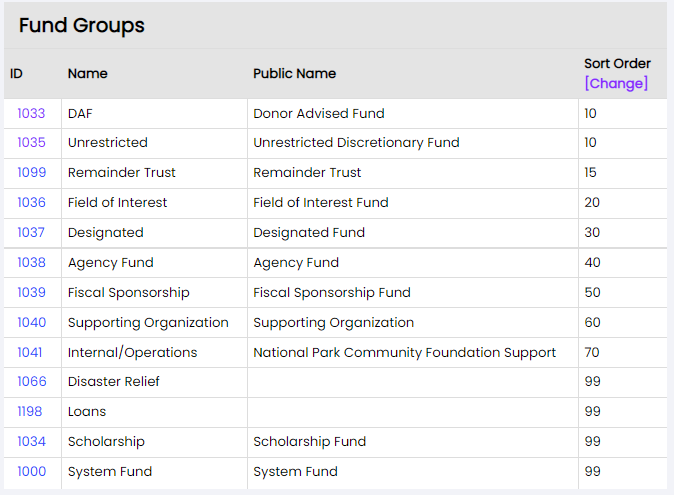 If changes were made to the sort order of the Funds Group, then those changes will be reflected on the online donation page.