Create a Negative Donation Record
Before beginning this process, we recommend locating the record of the original donation transaction that will get refunded.
1. Navigate to the Donors page.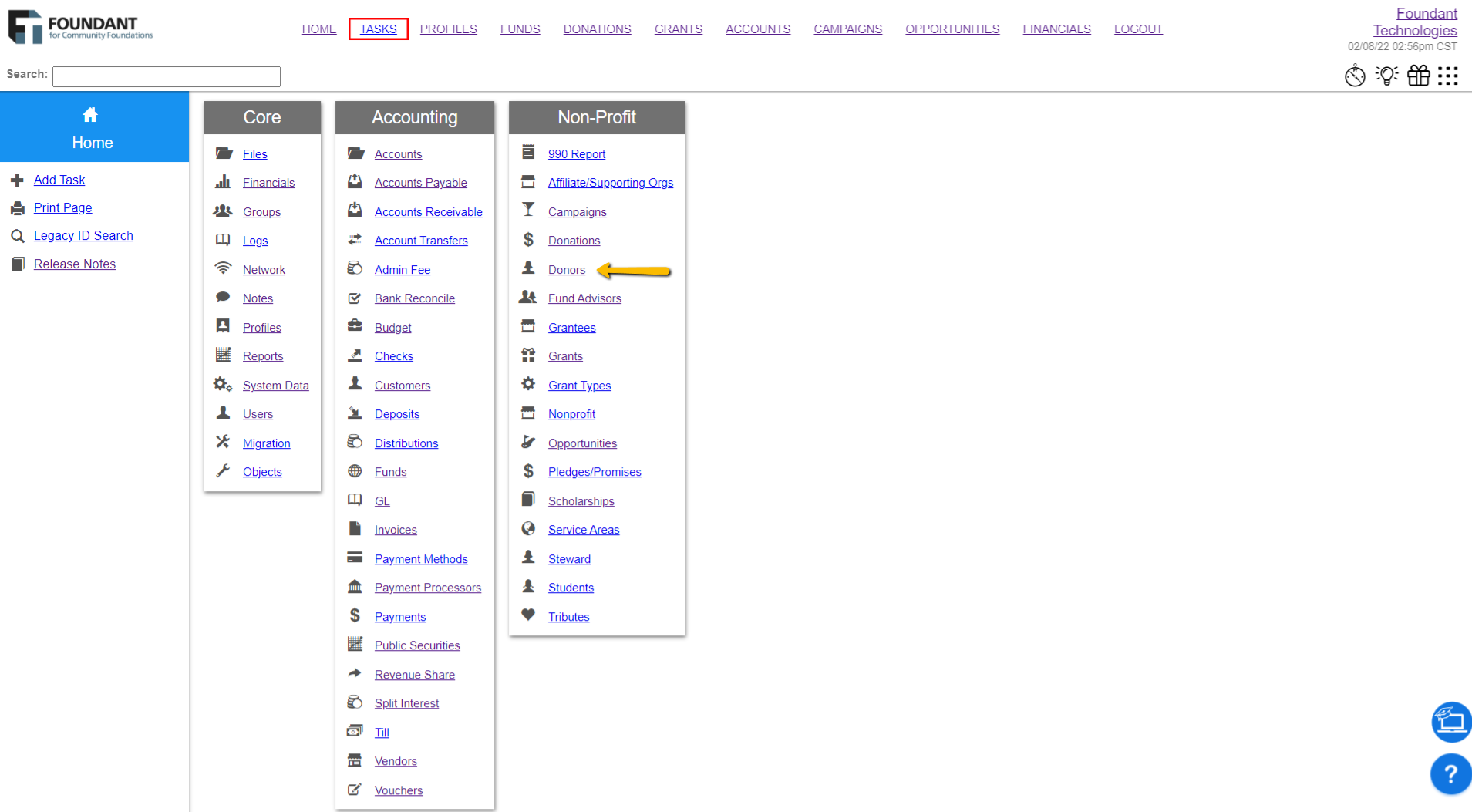 2. Search for the donor by name, and select the correct donor from the drop-down list that appears.

3. Click Add Donation in the left-side menu.


4. Reference the original donation record to fill out the necessary fields and create a negative donation record.
Ensure that all information entered except Date and Amount match the original donation record.

For Date, enter the general ledger posting date for the refund.
For Amount, enter a negative amount matching the original donation.
5. Click Process.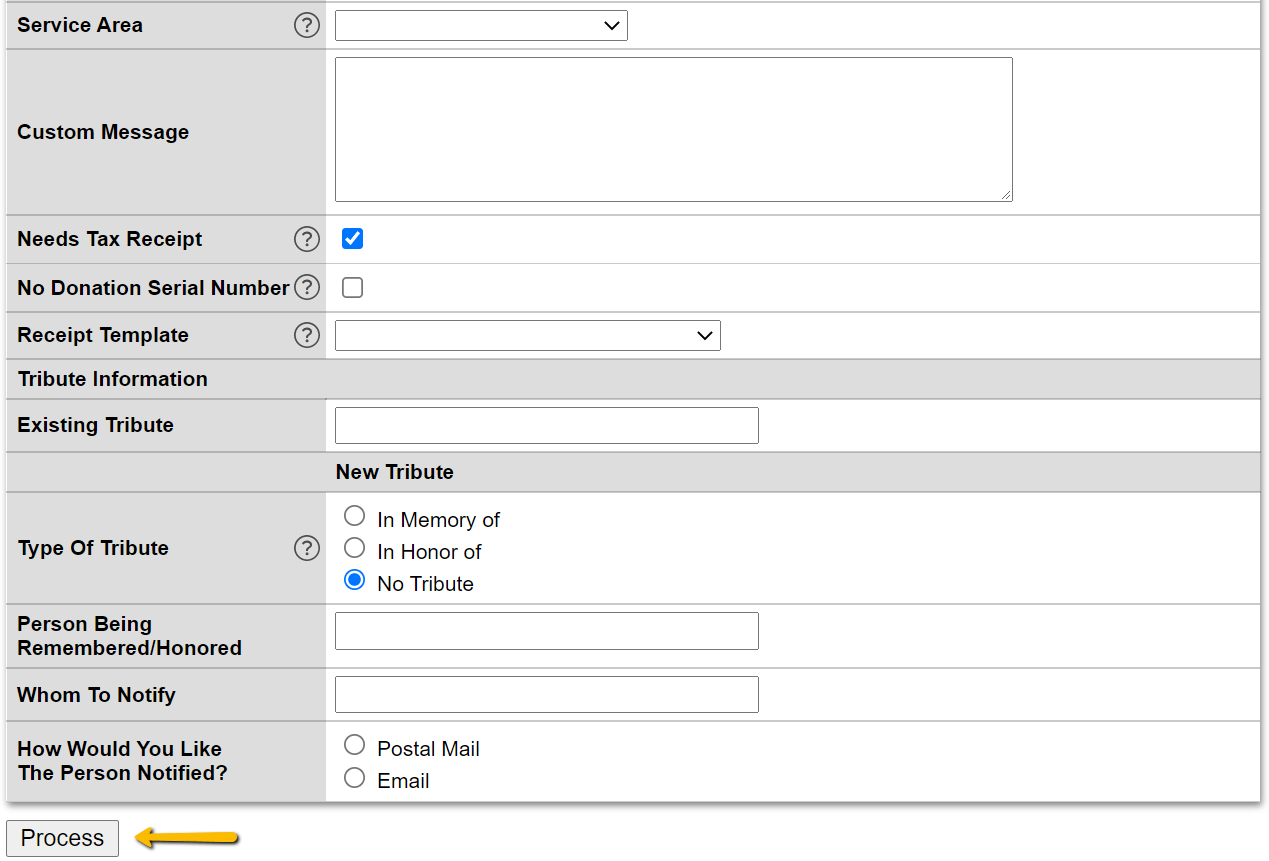 6. Click Post in the left-side menu to complete the process for creating a negative donation record.

The negative donation record adjusts the fund balance. The next step will be to create a voucher to refund the donor.

Create a Voucher to Refund the Donor
If a donor profile is not designated as a Vendor, follow the steps in the Make Vendor Profile article.
On the Profiles page, once vendor designation has been added under Profile Is, click Vendor.



This will allow you to create a voucher to issue the donation refund.

Click Create Voucher in the left-side menu.



Enter voucher details.


For the Create Voucher table, add:

Voucher Date
Fund - this must match the fund for the donation
Additional information as necessary



For the Items table, add:

Expense Account - select the bank account you are using to cut the refund check
Description
Unit Cost - This is the donation amount that your Foundation is refunding.



Click Save.


Click Post & Get Approval in the left-side menu.



Pay the Voucher
Navigate to the Accounts Payable page.


Click the Vendor Name.


In the Pay Vouchers table, enter Payment Account and Payment Date.


In the Open Vouchers table, check the box on the far right for the voucher you are refunding.


Click Next.


Add Memo information if applicable and then click Create Checks.


Print & Post Checks as you normally would.