Overview
The Foundant Help Menu should display (in your Sandbox and Live sites) as a question mark icon in the lower-right corner of the screen (see below). If you don't see the Foundant Help Menu, there are a few things you can try and/or verify that might resolve the issue.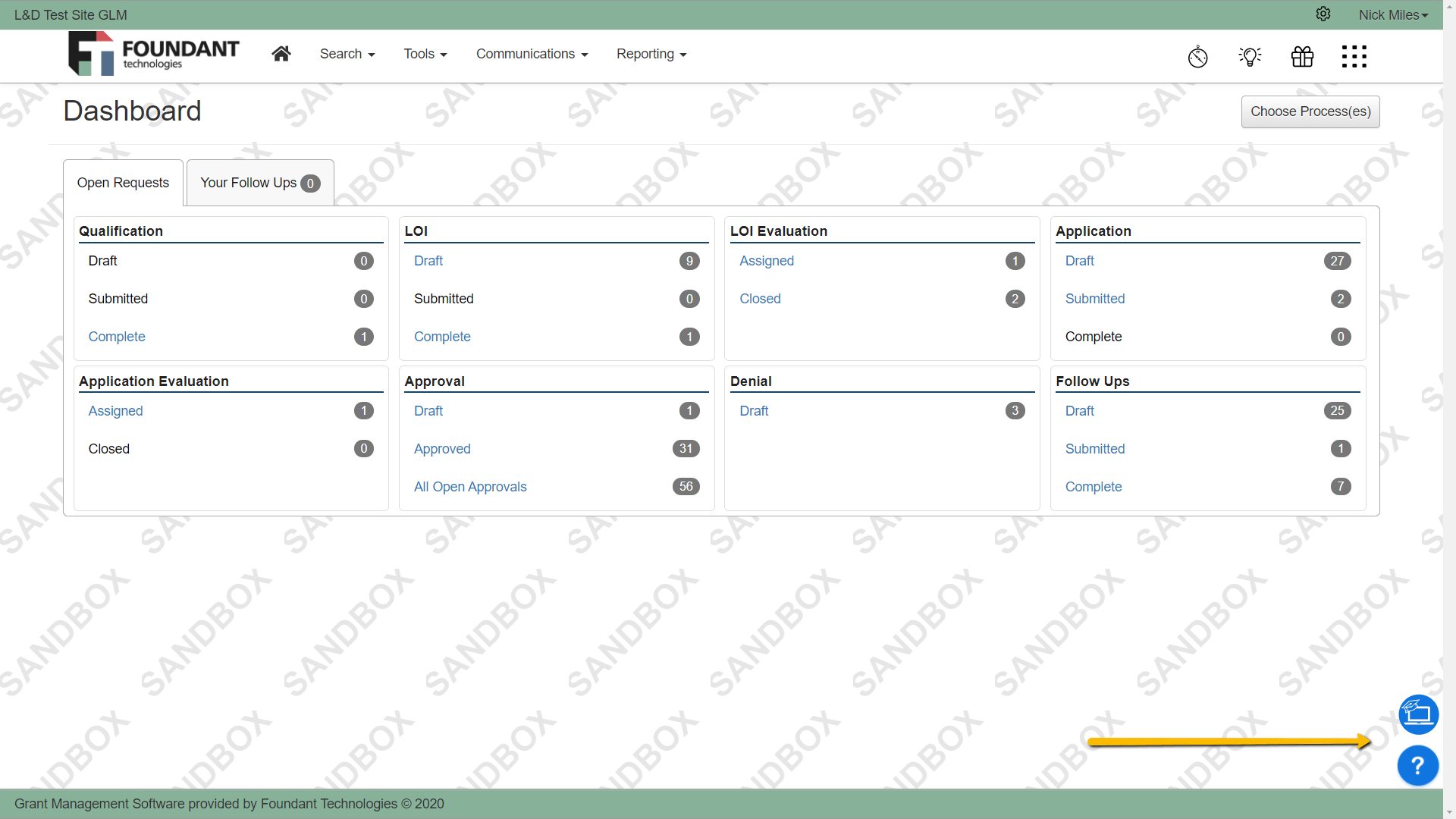 Supported Browsers
Verify that you're using a supported browser (see below). Foundant Help content is only supported by the following browsers:
Update Your Browser
Ensure that your web browser is up to date. An out-of-date web browser is often the source of many common technical problems in cloud-based software.
Allow Cookies
Foundant Help uses cookies to improve your experience, and cookies must be allowed in your web browser for Foundant Help to function. Additionally, Safari users will need to ensure that Cross Site Tracking is disabled (Mac only). Follow the instructions below to enable cookies for a given browser:
Google Chrome
On your computer, open Google Chrome.
Click the three dots in the upper-right corner of the screen.


Select Settings.


Under Privacy and security, click Cookies and other site data.


Select Allow all cookies.


Mac Safari
Clear Browsing Data
Web browsers store information about your browsing activity to improve your experience (i.e. faster page loads, auto-fill username/passwords, etc.). However, if the cache becomes overloaded, it can sometimes cause problems such as: slow page loads, icons missing, buttons not working, formatting issues, etc. If you've exhausted the troubleshooting steps from above, you can try clearing your browsing data.
Select the appropriate link below to learn how to clear your browsing data: