There are two ways to increase the font size of text on your screen while using Csuite.
1. Click the 3-dot icon at the top right of your web browser. Next, click the + icon next to "zoom" in the pop up.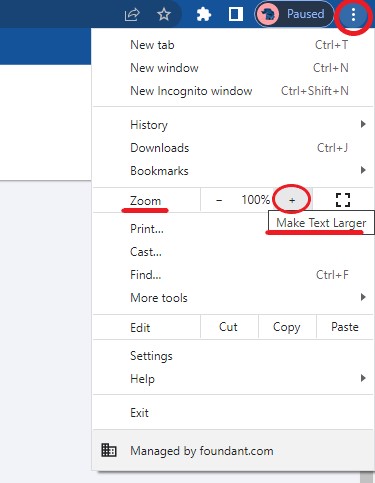 2. Hold the Control button (Ctrl) while using the Scroll button on your mouse.