The Logon page is the first page all users (administrators, board members, applicants, etc.) see when they click the link to access your GLM or SLM site.
The message on this page is customizable. Below is an example Logon page message, which you are welcome to use as a template.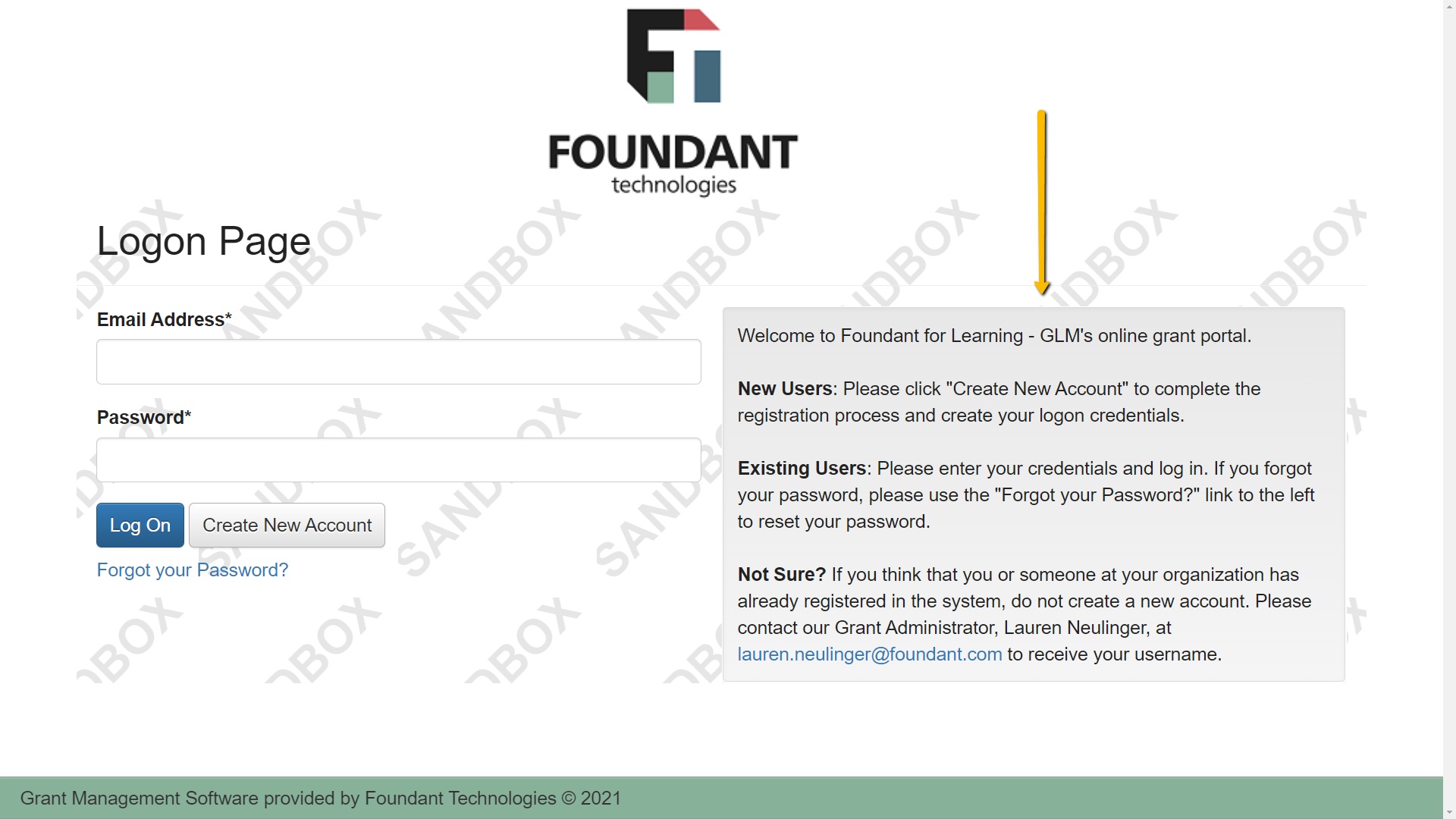 Example Logon Page Message Text
Welcome to [insert your foundation's name] online [grant or scholarship] portal.
New Users: Please click "Create New Account" to complete the registration process and create your logon credentials.
Existing Users: Please enter your credentials and log in. If you forgot your password, please use the "Forgot your Password?" link to the left to reset your password.
Not Sure? If you think that you or someone at your organization has already registered in the system, do not create a new account. Please contact our [Grant or Scholarship] Administrator, [insert name], at [insert email address] to receive your username.
Customize the Logon Page Message
Follow the steps below to edit the message.
Click the Gear icon in the upper-right corner of your site to access your Site Settings page.
Click the Pencil icon next to the Logon Page Message setting.
Customize the message as desired, then click OK.
If you'd like to view the changes, log out of your site, as this will take you to the Logon page.