As an administrator, you have the ability to edit settings within your site. These settings can be accessed by clicking the gear icon at the top of the page.


On the Settings page, you will see your license type, followed by all of the customizable settings within your site. You may use the quick search feature at the top of the page to quickly find a particular setting.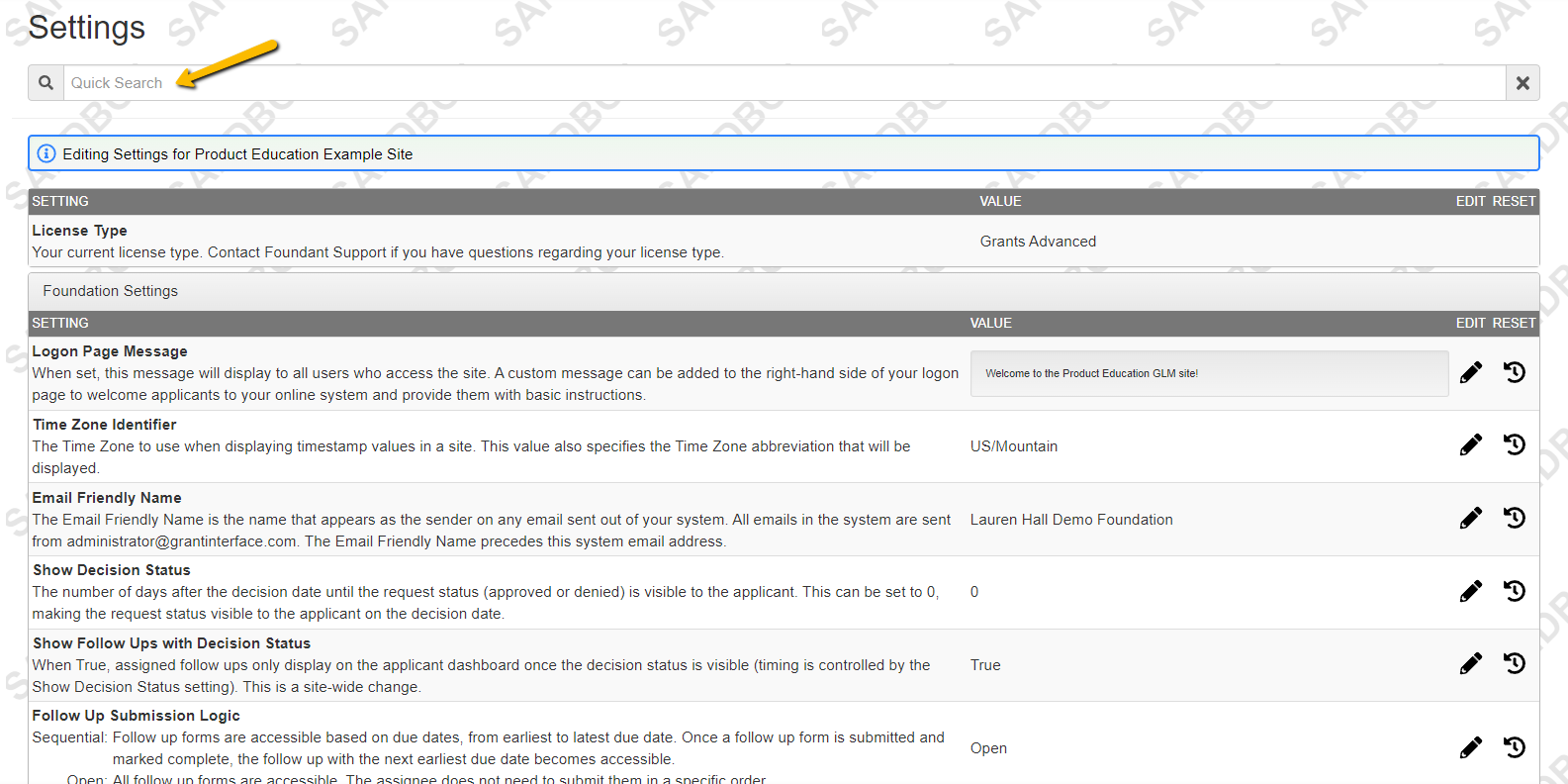 Click the pencil icon to edit a setting. Click the reset icon to restore the default for a setting.

At the bottom of the page, the Settings Change Log will show you the history of all changes that have been made by a Foundant or an administrator within your site. Changes may be made by all administrators within your site.

Some site settings are only able to be changed by Foundant. Please reach out to
Support
for assistance with changing or configuring those settings.