The Shared Documents feature (available with all licenses except the Limited license) allows you to upload documents in your GLM or SLM site and make them available to internal users (any users in your site other than applicants). This is commonly used to store documents that evaluators, board members, or staff need to reference as they're working in your site. While documents related to a specific request can be uploaded as request documents, the Shared Documents page gives you a location to upload general documents or reference sheets.
For step-by-step instructions on using this feature, refer to the Shared Documents lesson in the Managing Your Site course (available in your Sandbox site).
To navigate to the Shared Documents page, click Tools, then click Shared Documents.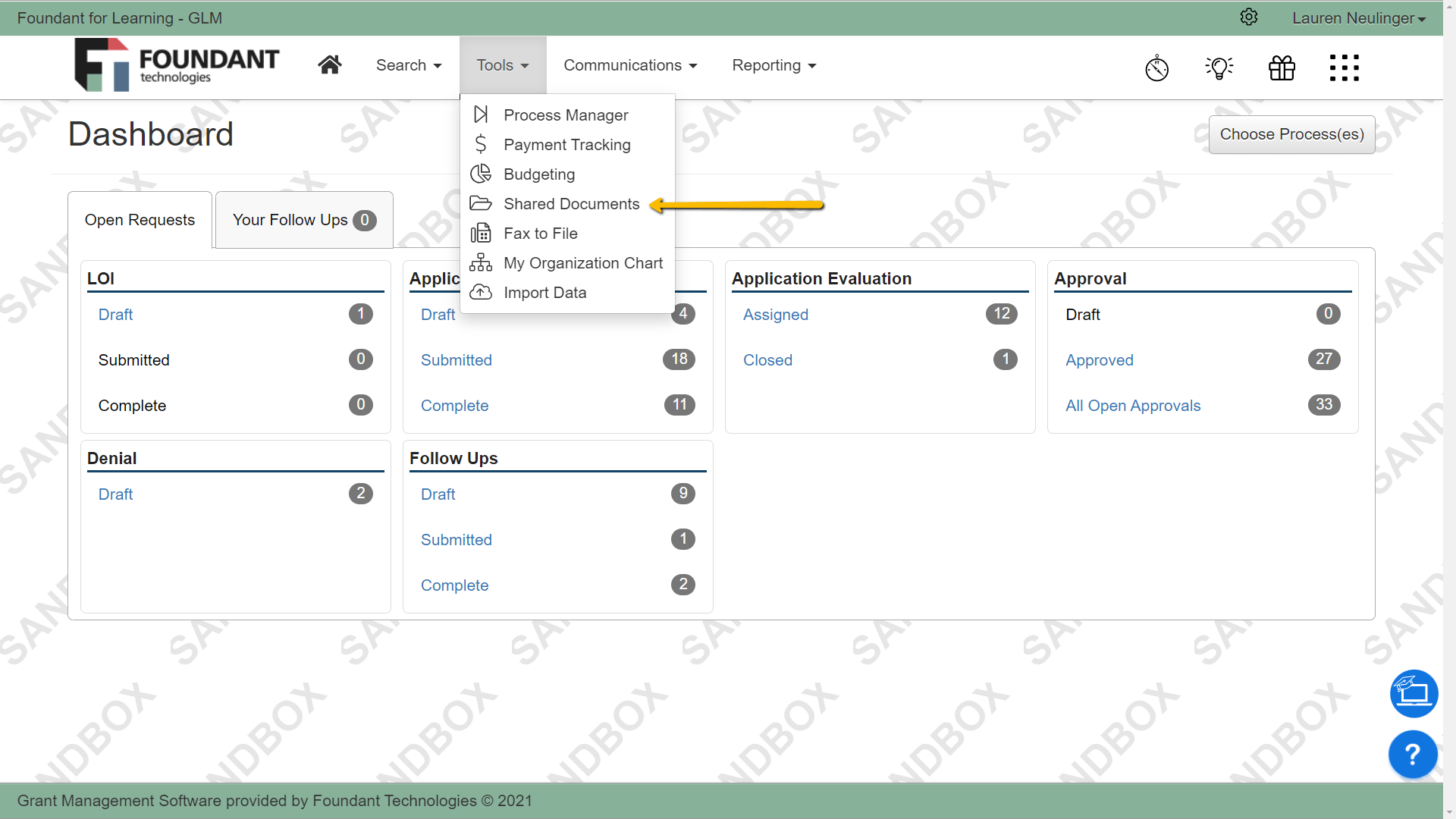 Examples of documents commonly housed on the Shared Documents page include:
Meeting agendas and minutes
Customized reference sheets or tutorials for evaluators
Reports (for users who don't have access to the Reporting tool in your site)