Navigate to Scholarships
Click Reports on the left-side menu to get a basic report on all your scholarships
Select a date range from the drop-down
Click the Create Report button
You will see a tally of Scholarships given with a total at the bottom for the selected date range
You can select the Export CSV button to download a CSV file and open the report in Excel or another spreadsheet and manipulate the data as needed.
Other scholarship and specific student data such as email, phone number and address can also be downloaded from Scholarships Payable.
Navigate to Scholarships from the Home page
Click Scholarship Payable from the left-side menu
Click Export CSV from the left-side menu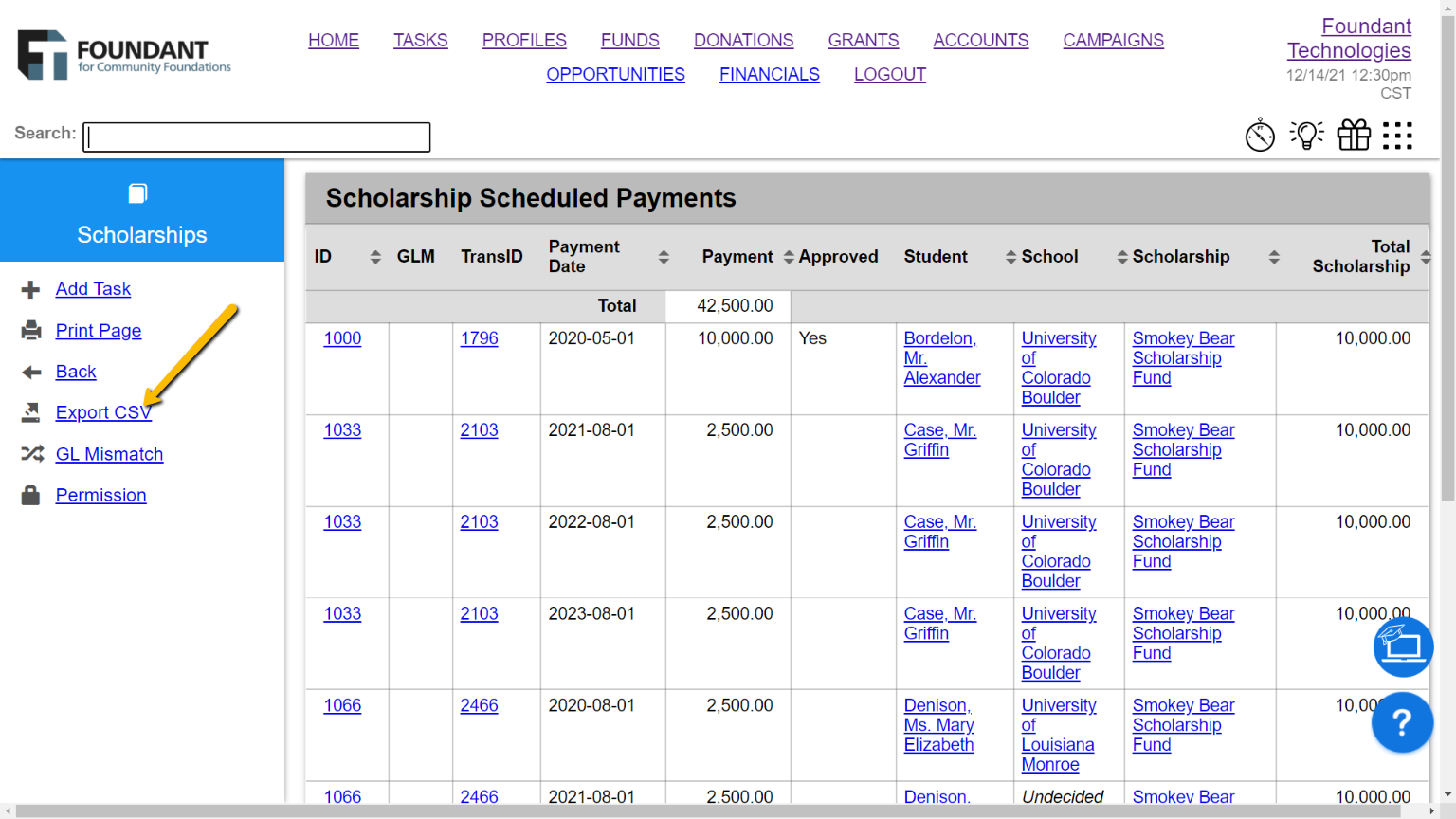 The software will automatically download a list of all scholarships to be paid along with contact information for the awarded student to your computer. Open up your CSV file in any spreadsheet such as Excel.