1. Select Grants from the Home page.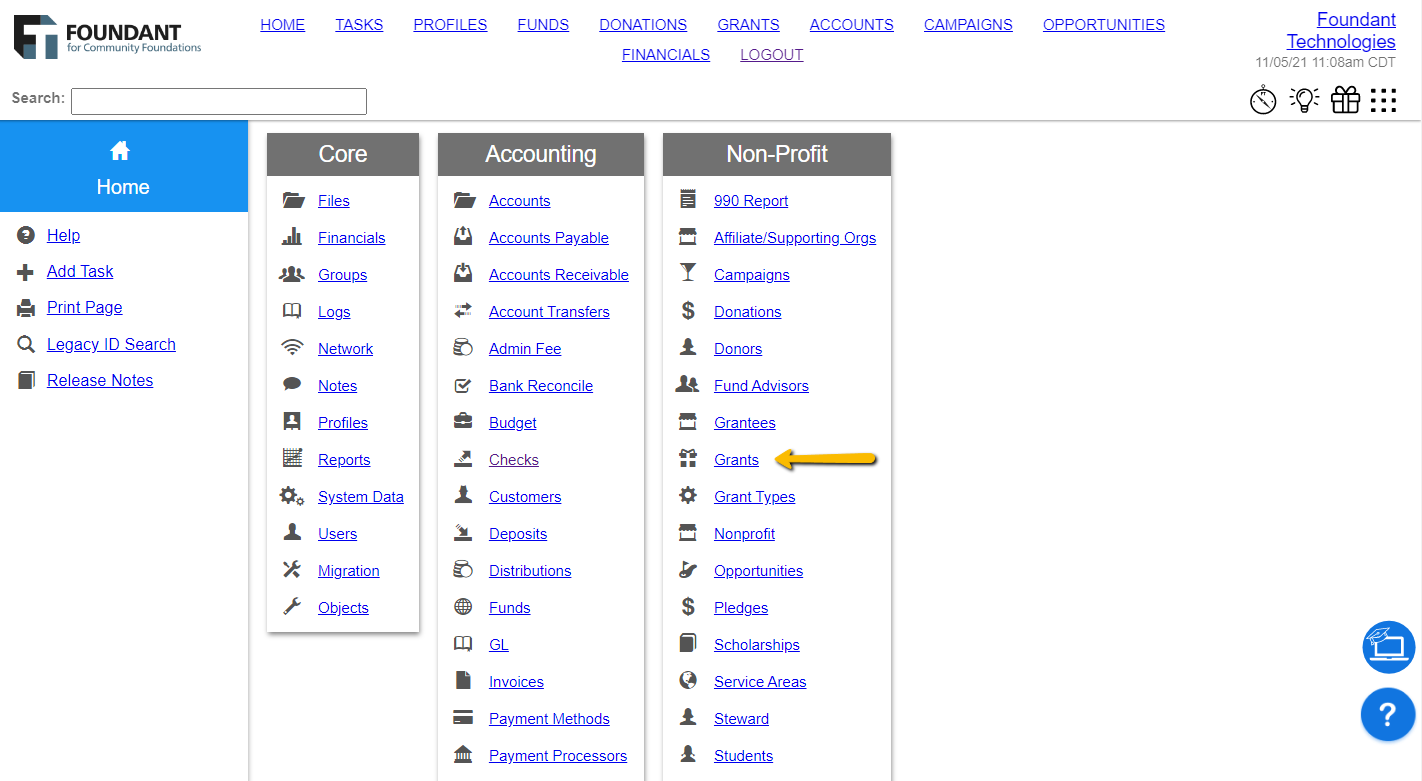 2. Select Create from the left menu.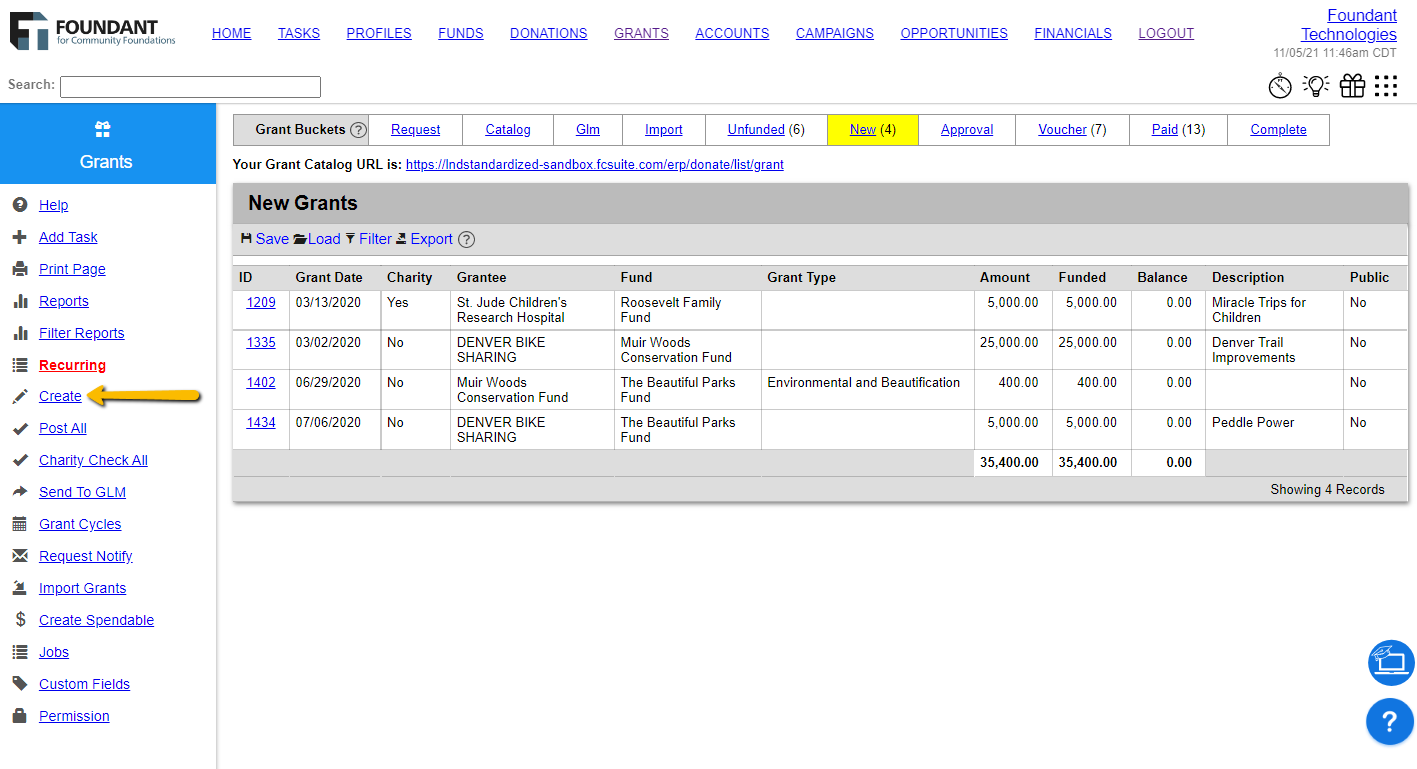 3. Search for and select a grantee from the External Grantee or the Internal Fund options and click Create.
4. Enter in the required grant information: Grant Date, Amount, and Granting Fund.
Enter in only the amount being contributed by the first fund you've selected. In a later step, you will be adding additional funding to this contribution to achieve the overall amount awarded.
Click Create.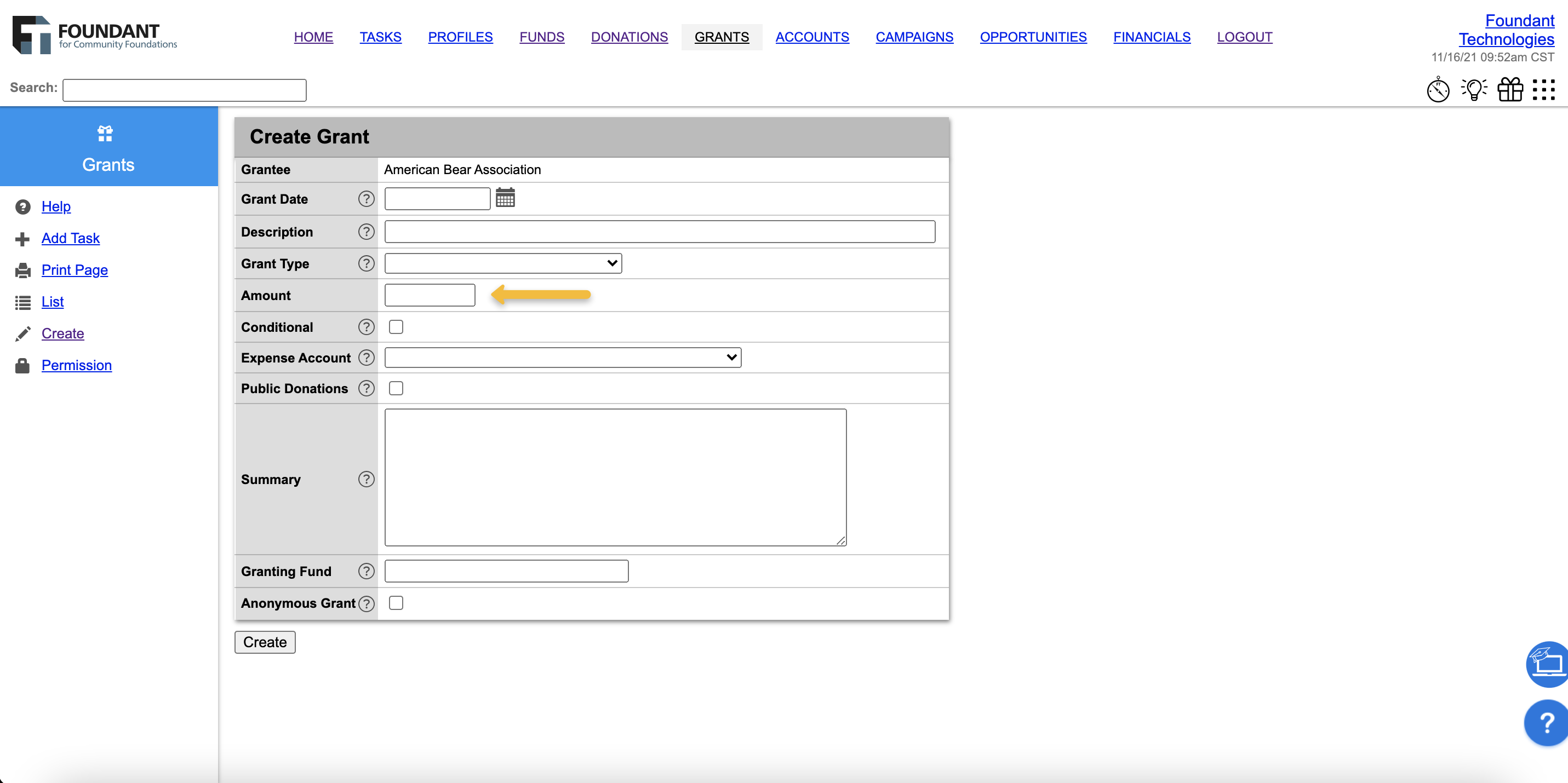 5. On the Grant Summary page, click MultiFund Add.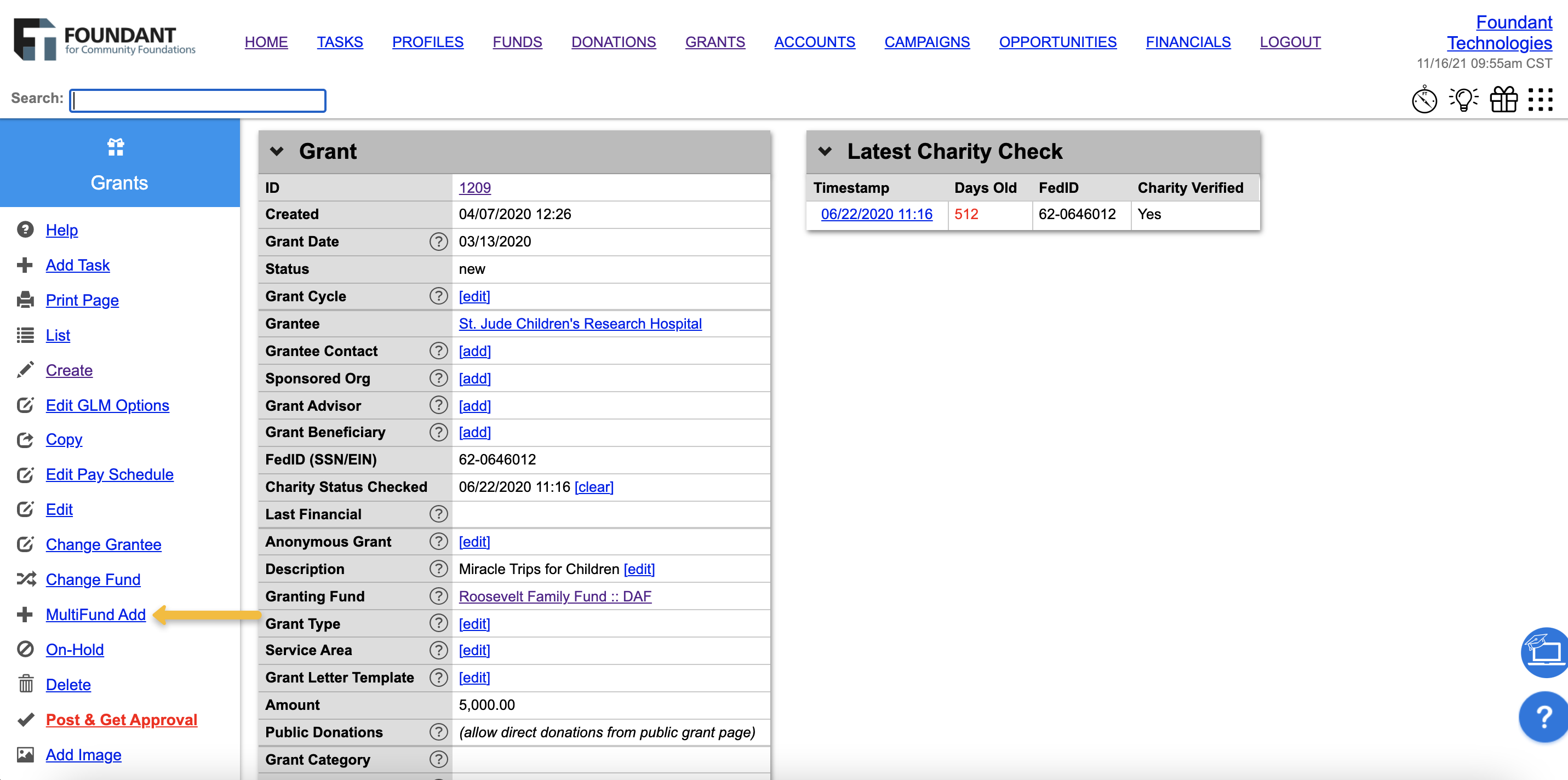 6. You'll see two options to add additional funding sources: Linking to an existing grant or Creating a new grant. Any amounts added here will increase the overall grant amount.
MultiFund Grant - Create New Grant - use this option to create a new grant, and link it to the existing grant. This is the most common workflow.
1. Enter and select a Fund for the new grant.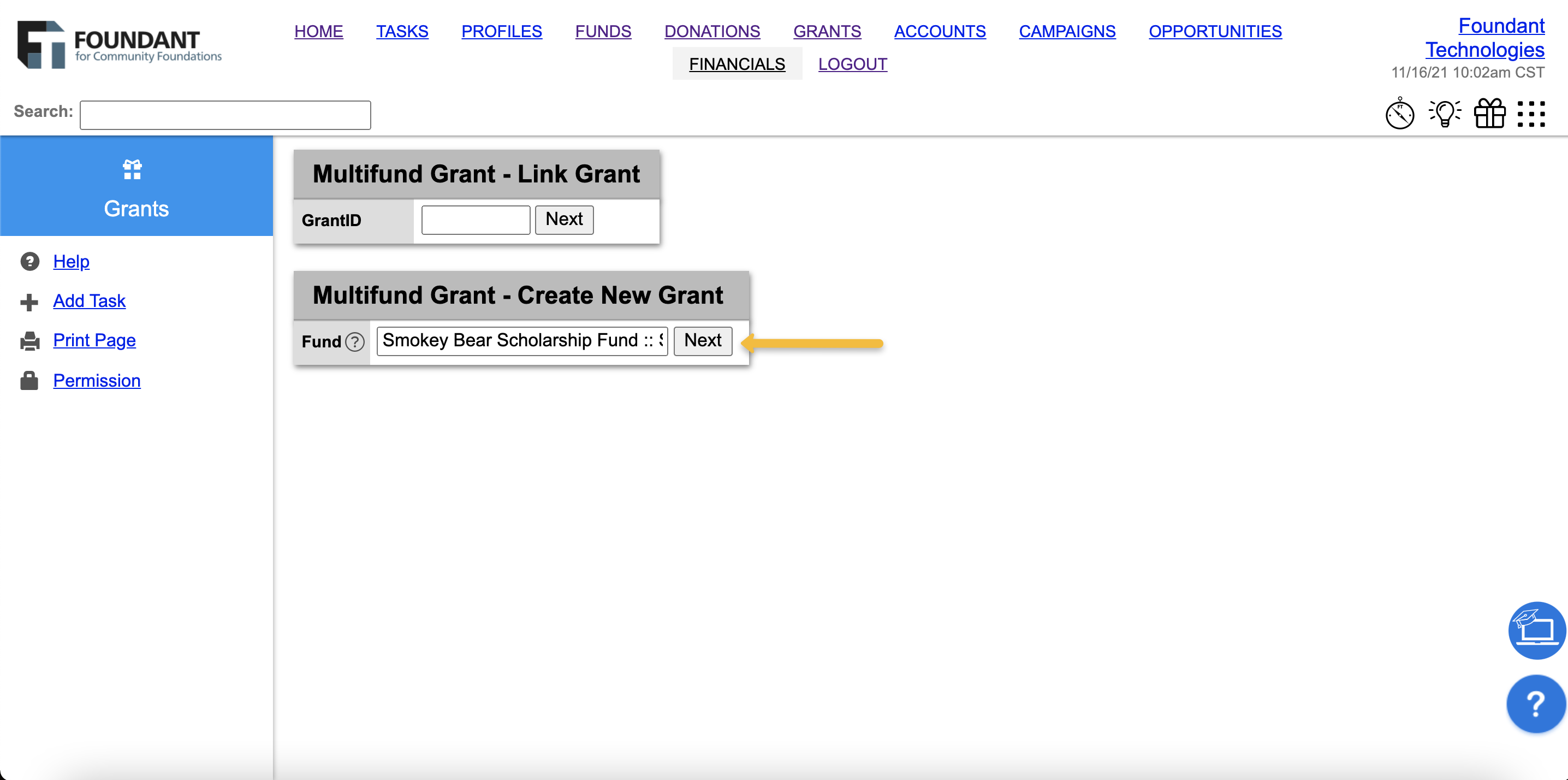 2. Click Next.
3. Enter an Additional Amount.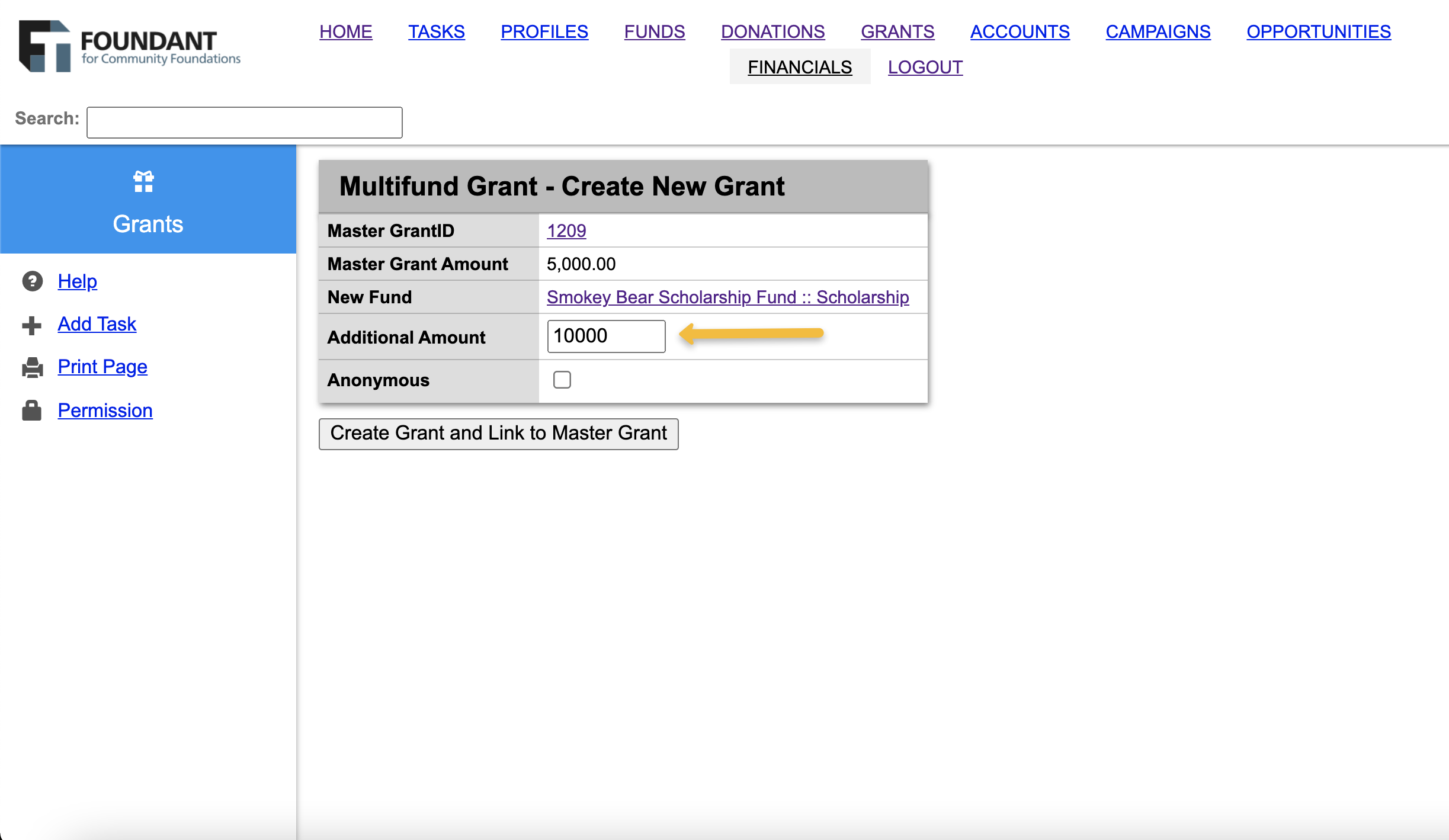 4. Click Create Grant and Link to Master Grant.
MultiFund Grant - Link Grant - use this option to link an unposted grant that already exists.
1. Enter the Grant ID of the existing grant that you want to link.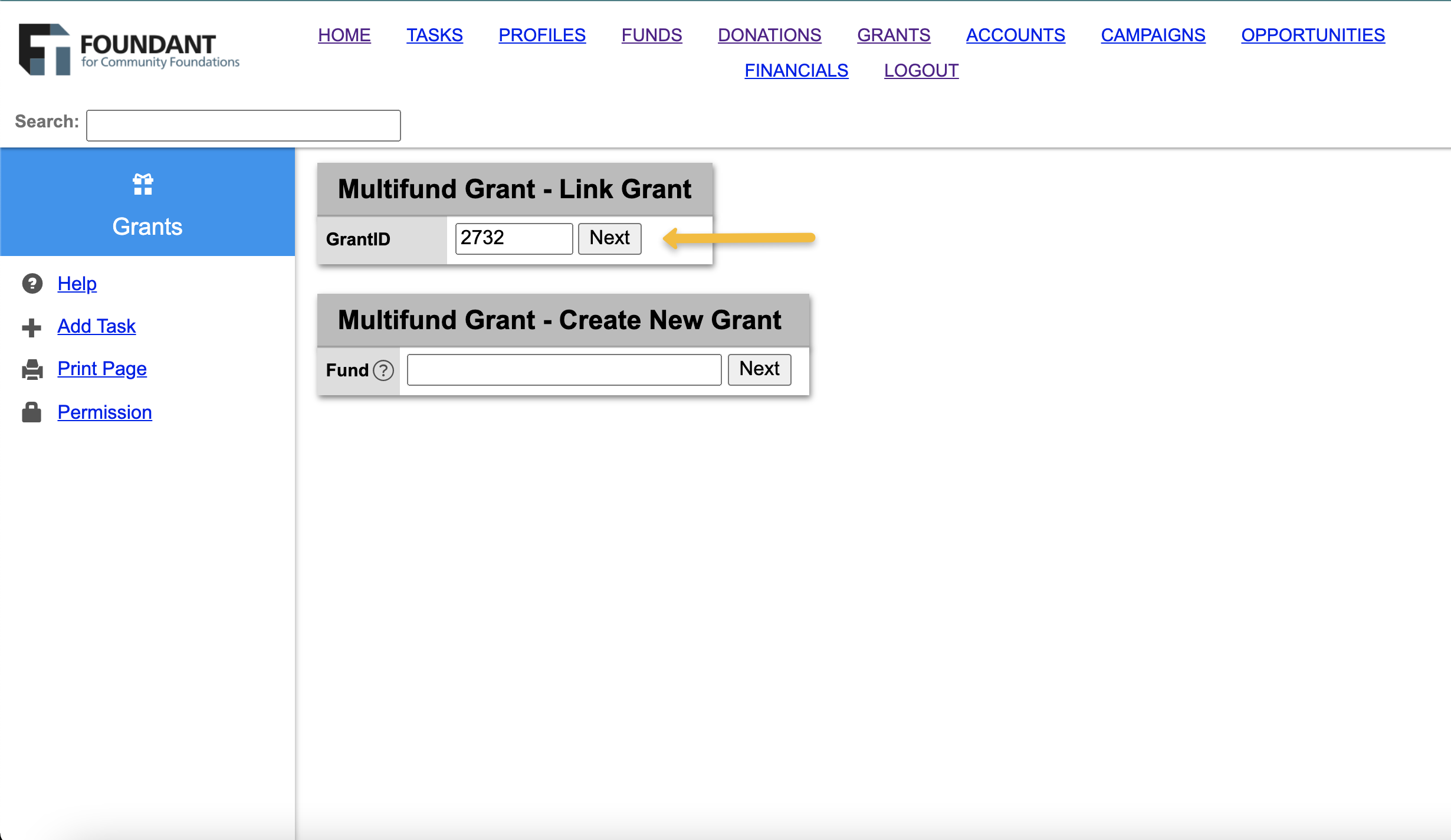 2. Click Next.
3. Review the linking information and click Process.
To add additional funds, repeat steps 1-4 for creating a new grant or steps 1-3 for linking a grant.
Once all funding sources have been added, you can edit the grant details including fund specific information such as the payment schedule and grant advisors before continuing to process the grant.