What is the Foundant Client Success Team?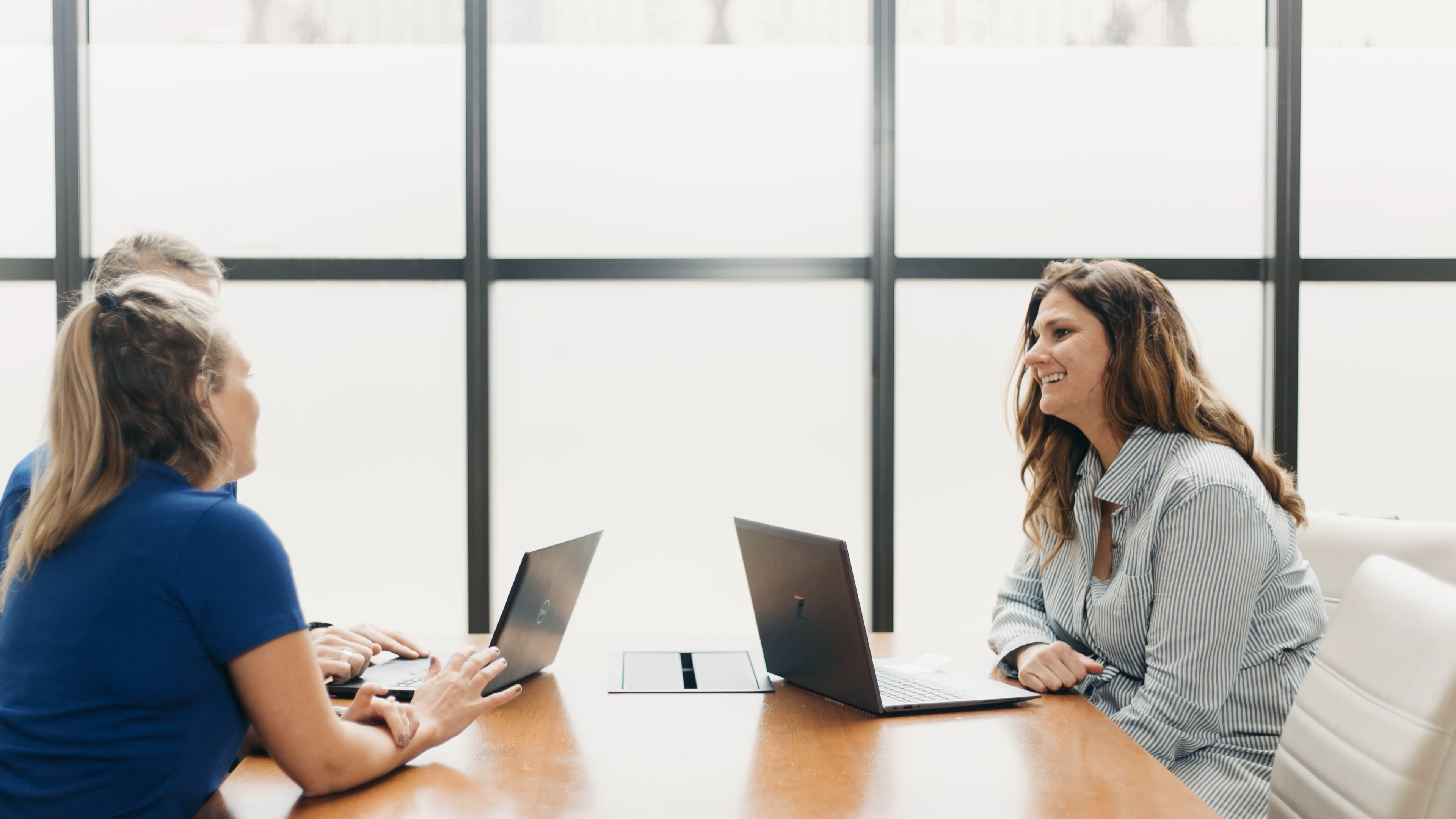 Foundant is dedicated to delivering exceptional client experiences throughout the entire client journey, not just during implementation. We are passionate about making your work easier so you can maximize your impact. Your Client Success team is an important part of this partnership. It is the team focused on your ongoing needs, growth, and strategies. This team will work with you to integrate best practices into your workflows, help you maximize the power of your solution through training and site optimization, and talk through the larger-scale strategic use of the software. If you want to speak with an expert about a particular workflow, feature update, or best practice, this is the team. 
What is the difference between Client Success and Client Support?
Client Success

Client Support

Proactive: use this team when you are getting ahead in your workflows

Site/workflow optimization

Strategic changes/advice

Industry best practices

Exploring changes in your Foundant license level

Troubleshooting

Account/login issues

Bugs, error messages

Urgent workflow questions

Site setting changes

Custom content additions

"We have a board meeting in a few weeks. We would love to

strategize about which reports to prepare and learn how to create them in the solution.

" 

"We have a board meeting coming up in a day and our report is giving us an error! Help!"

Response Time:

Less than 48 hours

Response Time:

Less than 3 hours

How do I contact the Success team?
You can connect with the Client Success team by emailing success@foundant.com. You can also access the Client Success team inside your solution by simply clicking on the Blue Question Mark icon in the bottom right corner of your screen. From there, you can click on the Success tab to connect with your Client Success team: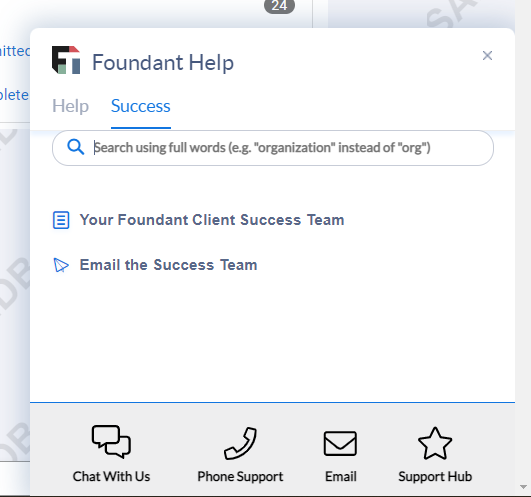 Who is on the Success Team?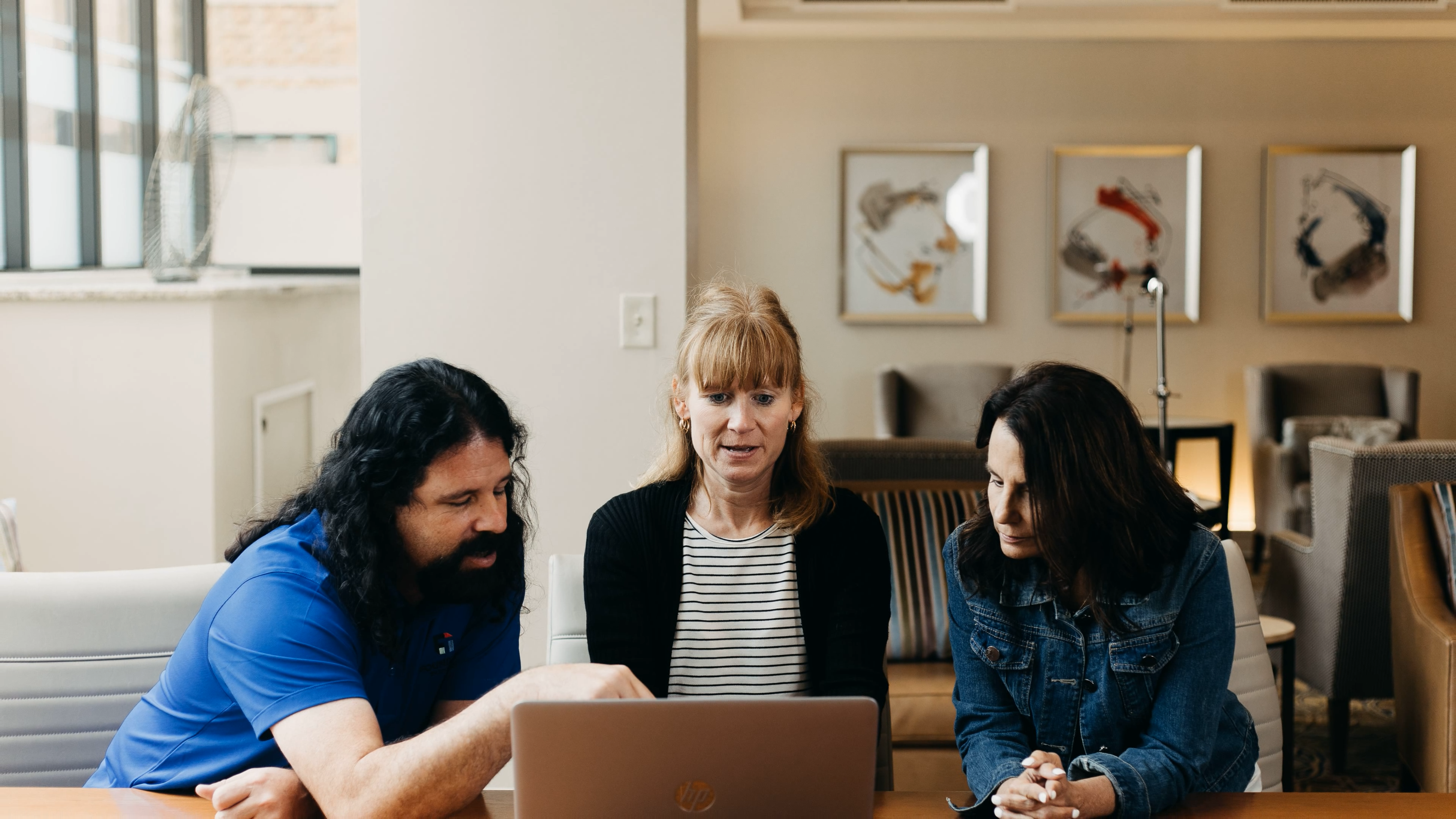 With diverse backgrounds, varied areas of expertise, and deep philanthropic experience, your Client Success team is a powerful source of knowledge for you and your organization. Learn more about them below: