When fund advisors create grant requests from their fund advisor portals, the grants appear in the Request grant bucket. Use the Create All Request functionality to efficiently process grants.
Grant requests that require additional approval will not process using this functionality. Grant requests that need a grantee profile created will remain in the Request bucket.
Navigate to the Grants page and click the Request bucket.



Click Create All Request in the left-side menu.
Eligible grants are created and can be found in the New grant bucket where they can be approved and paid.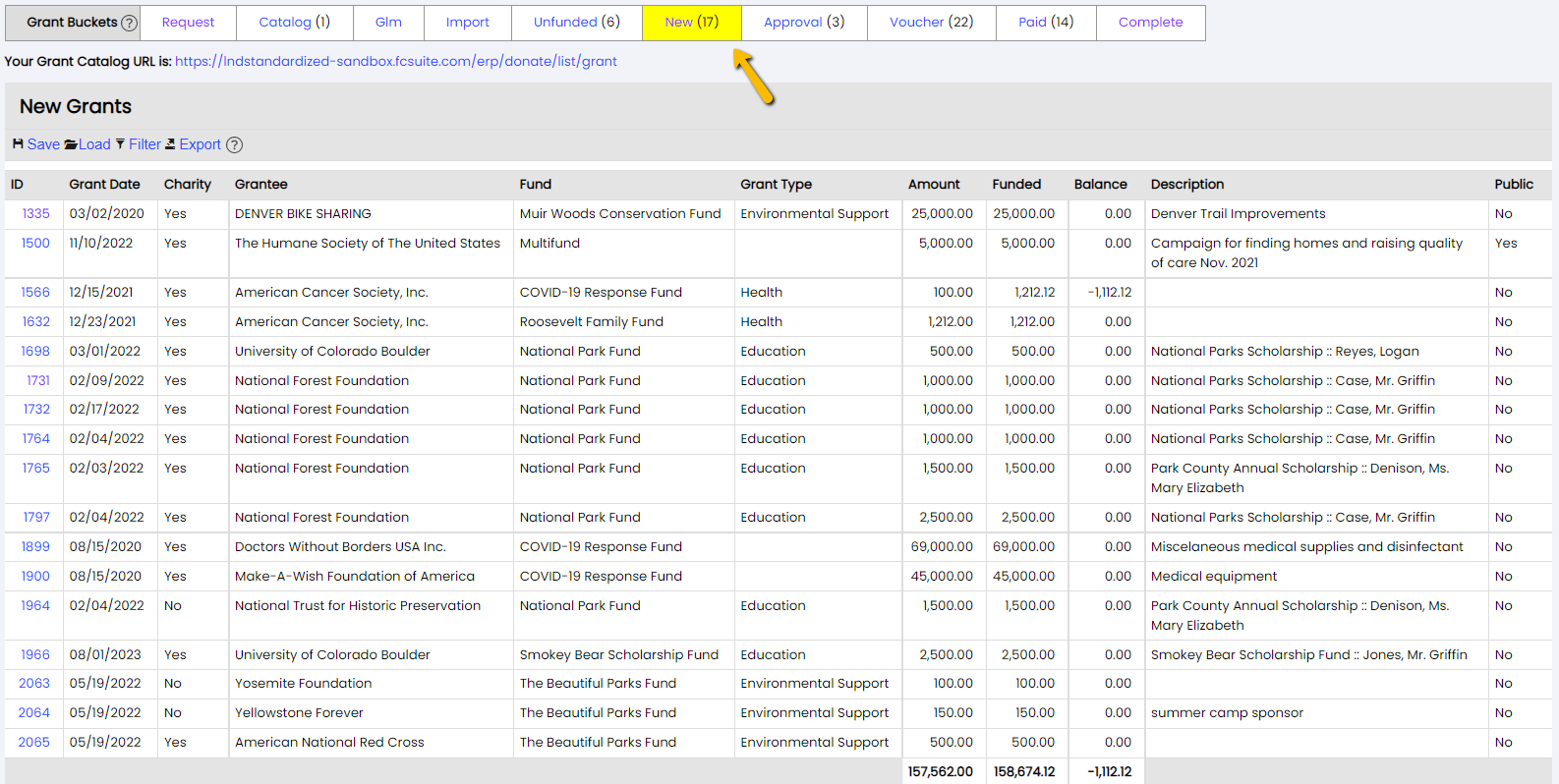 Unsubmitted Fund Advisor Grant Requests
Grant requests that have been created by fund advisors but have not yet been submitted can be viewed on the Fund Advisor page.
Navigate to the Fund Advisors page and click List Carts in the left-side menu.
Unsubmitted grant requests, which include the creation date, advisor name, fund/org, amount, grantee, and description, are listed.