You have the option to enable the Google Translate feature. When enabled, all users in your site will see a Google Translate option near the top of any page, allowing them to translate your into any language available in the drop-down.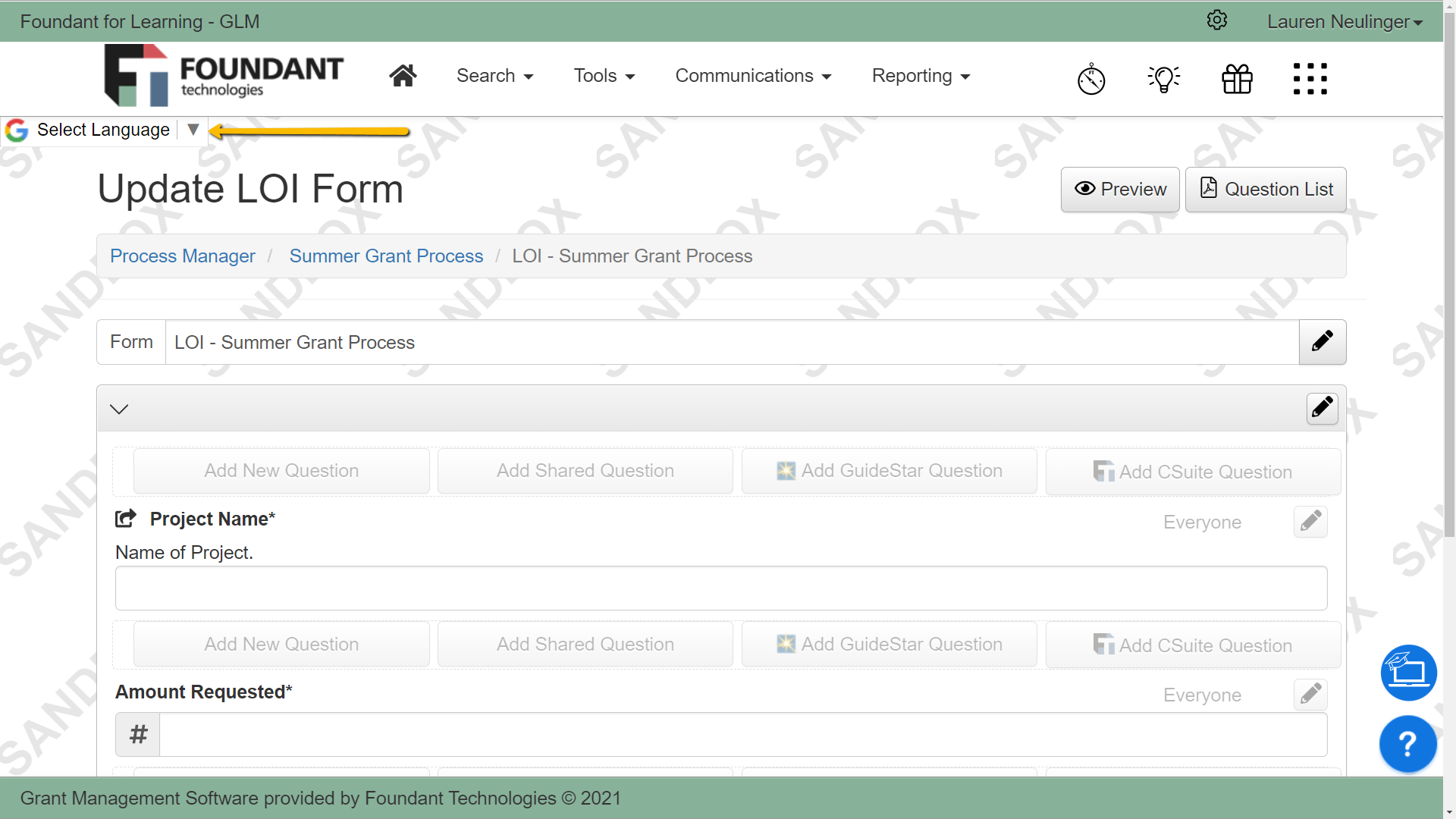 Please note that Google Translate is an automatic translation powered by Google. There are some important items to note with this feature:
Only system fields and question labels or instructions you've built in your site will be translated. Responses to questions (e.g. from applicants or evaluators) will not be translated.

For this reason, we recommend that you consider this in your communication with applicants. This might mean asking them to write their responses in English, unless you have a method available for translating their responses as needed.

Because this is an automatic translation, some terminology within your site may not be recognized or correctly translated.
Enable Google Translate
To make the Google Translate option available for your users, it first needs to be enabled in your site. Follow the steps below to do so.
Click the Gear icon in the upper-right corner of your site to access your Site Settings page.
Click the Pencil icon next to the Enable Google Translate setting.
Select True, then click OK.