If you fund internationally and/or need to record country information during registration, you can choose to add a list of countries to your Organization and User registration pages. To add this field, please contact Support (support@foundant.com). The question label and instructions can be customized for this field, but the list items cannot be changed.
If you utilize the integration with CommunitySuite and give awards internationally, this is an important field to add. Any synced requests or profiles using a country other than the one configured in your CommunitySuite site parameters will be treated as an international address in CommunitySuite.
When added to a registration page, the Country field appears as a drop-down list question.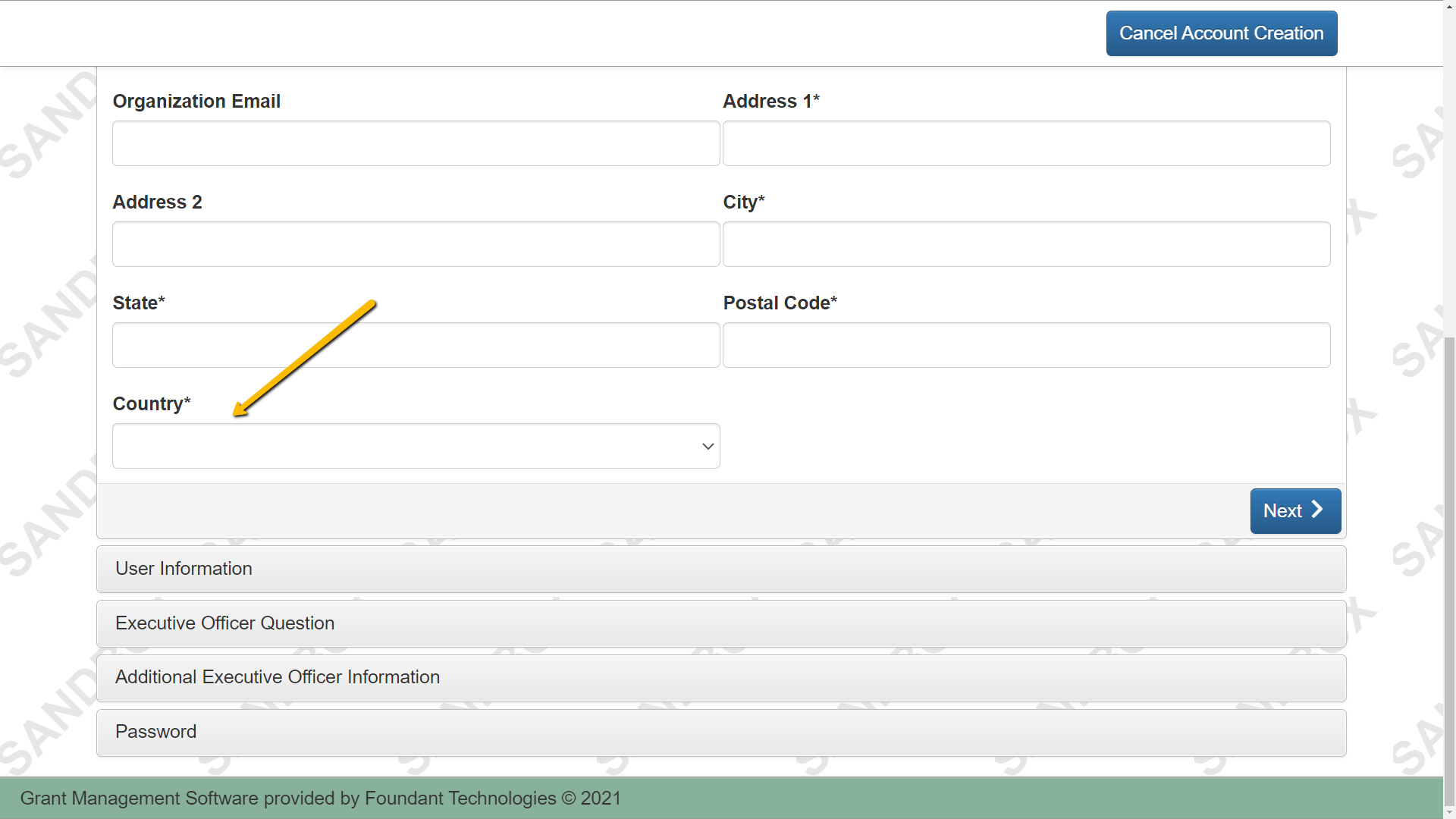 The user can select their country from the available list options.