At this time, this article is only applicable if your site has the Universal Application feature enabled. Please reach out to Support (
support@foundant.com
) if you have any questions.
By default, third party requests will display on the third party's dashboard for 365 days after they're assigned (the date when the applicant sent the request to the third party).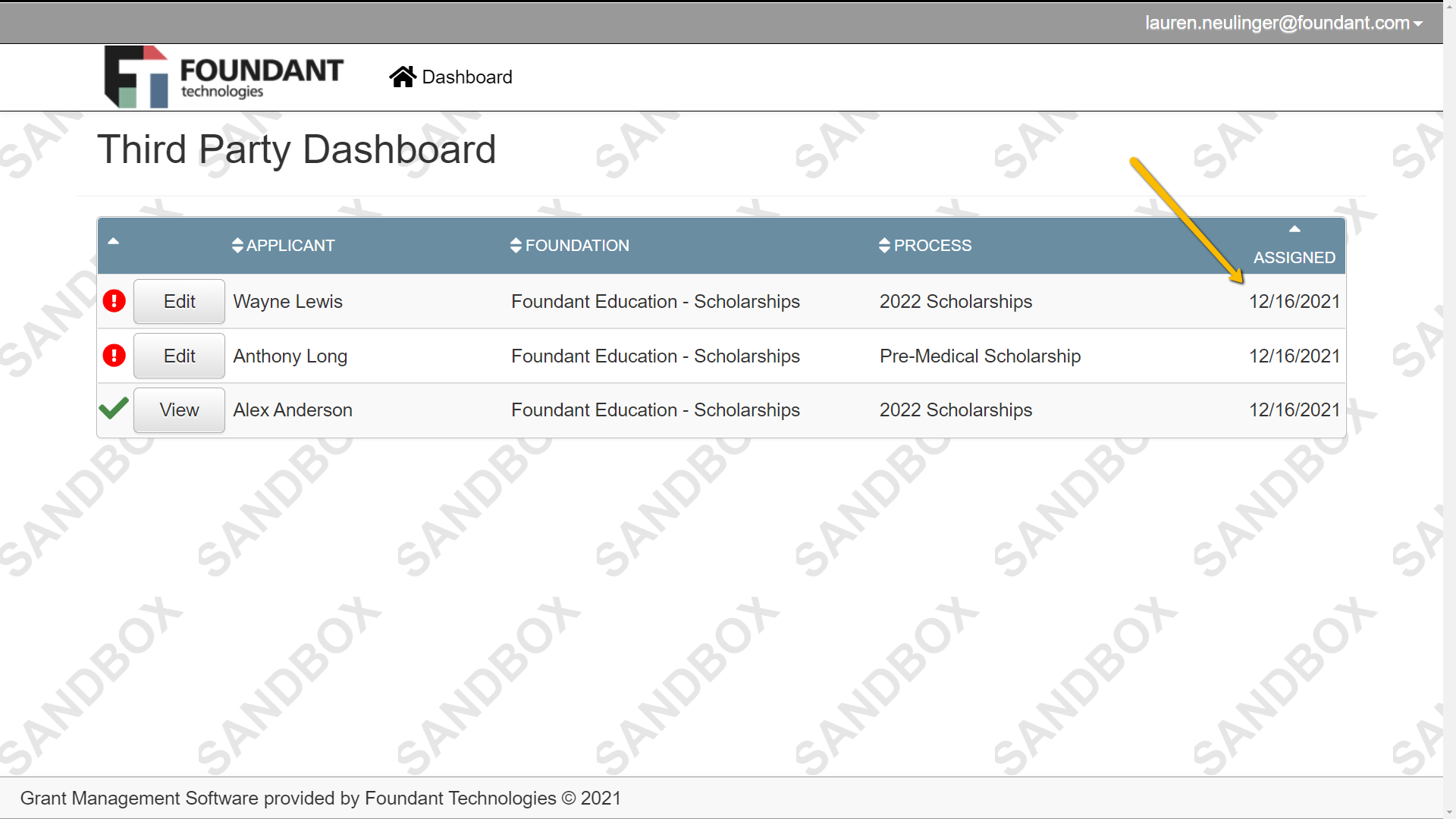 After 365 days from the assignment date, requests disappear from the third party dashboard, even if the third party has not submitted their responses. This helps keep third party dashboards clean, as requests that were assigned to the third party 365 days ago are likely no longer relevant for them to complete or view.
You have the option to change the number of display days to any number you choose. Please note that this is a site-wide setting.
Configure Third Party Dashboard Display Days
Click the Gear icon in the upper-right corner of the site to access your Site Settings page.


Click the Pencil icon next to the Third Party Dashboard Display Days setting.
Edit the number of days, then click OK.