You will not be able to pay a grant installment until the corresponding installment in GLM has been marked as Approved.
Click the Thumbs Up approve icon on the GLM installment or click the corresponding Thumbs Up in GLM's payment tracking to release the scheduled payment for fulfillment in CommunitySuite.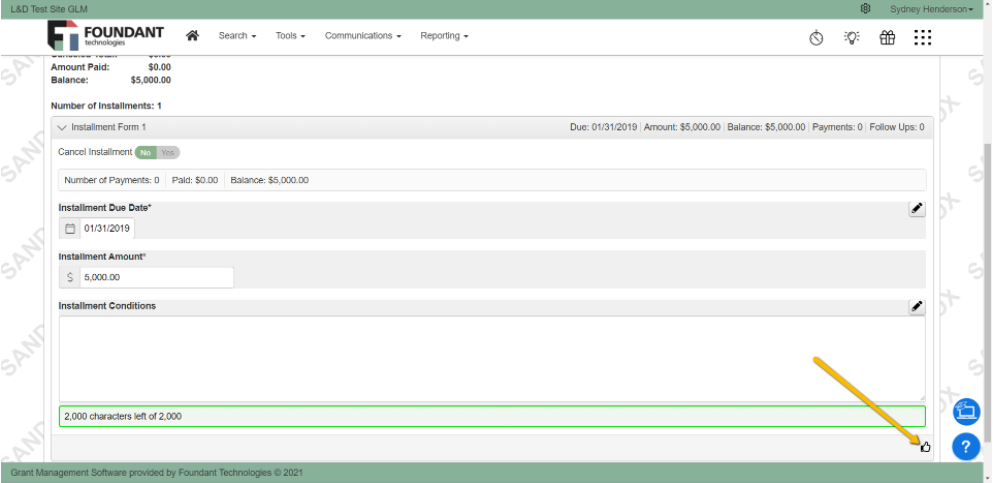 Once the payment has been processed through CommunitySuite, the information will be recorded back to the individual installment in GLM, and you will no longer be able to Unapprove the installment.
The first voucher in CommunitySuite will be automatically created if you approve the installment in GLM before you Post & Get Approval in CommunitySuite. If you Post & Get Approval in CommunitySuite first, you will need to manually create each scheduled payment voucher.
Changing the dates of scheduled payments is not possible once the request has been synced from one system to the other. However, the amounts of each installment can be edited up until the check has been created in CommunitySuite.