When assigning a follow up form, you have the option to attach the form to the overall award, or to a specific installment form.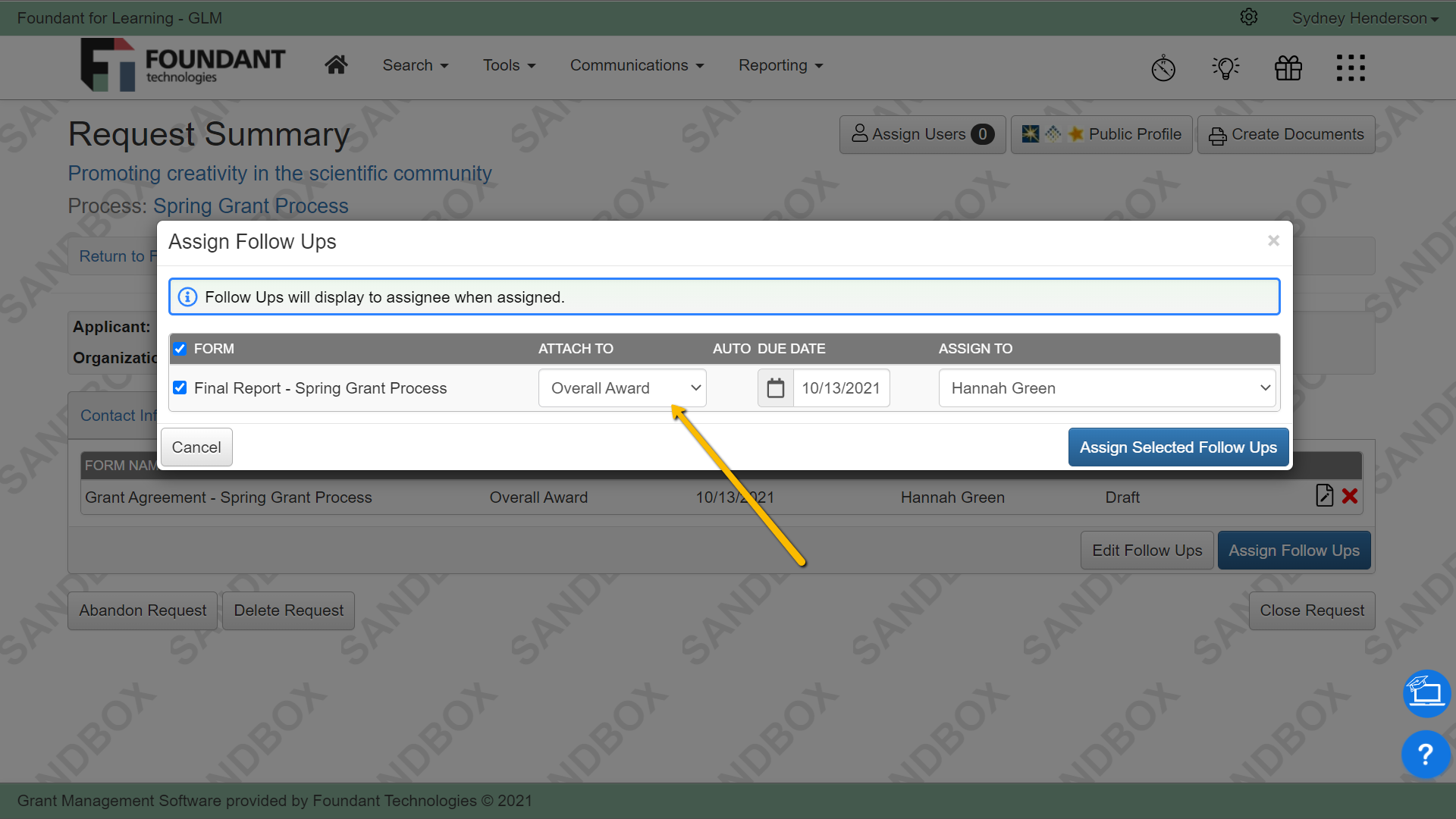 Attaching a follow up to a specific installment doesn't affect the applicant's workflow. It does, however, provide visibility to both you and the applicant about a follow up form being related to an installment. This is helpful in instances where a follow up (e.g. a grant agreement or scholarship acceptance form) needs to be received before funds are released.
It's important to attach follow ups to specific installments if your workflow includes any of the following:
Once a follow up is attached to a specific installment, that information is visible in the following places:
On the Request Summary page, in the Follow Ups tab.


On the applicant's dashboard.


When running a report, via the following steps:

Set the output to One Row per Installment.
Include Installment Balance, Installment Due Date, Form Type, and Form Name as fields in the data set.

It might also be helpful to include Submission Status for visibility around whether or not a specific follow up has been submitted.

A follow up attached to an installment will show data in the Form Type, Form Name, and Submission Status columns, and you'll be able to see the related Installment Balance and Installment Due Date data as well.

You can then apply a filter to only show rows of data with FollowUp in the Form Type column, so you're only viewing follow ups attached to installments in the report.