Funds are defined by a standard set of restrictions or types called Fund Restrictions. Generally, fund restrictions are set up during your initial implementation and can include the following:
Illiquid Assets
Permanently Restricted (PR)
Temporarily Restricted (TR)
Unrestricted (U)
Verify the restrictions in your database by running a Fund Balance report containing the specified Fund Restrictions.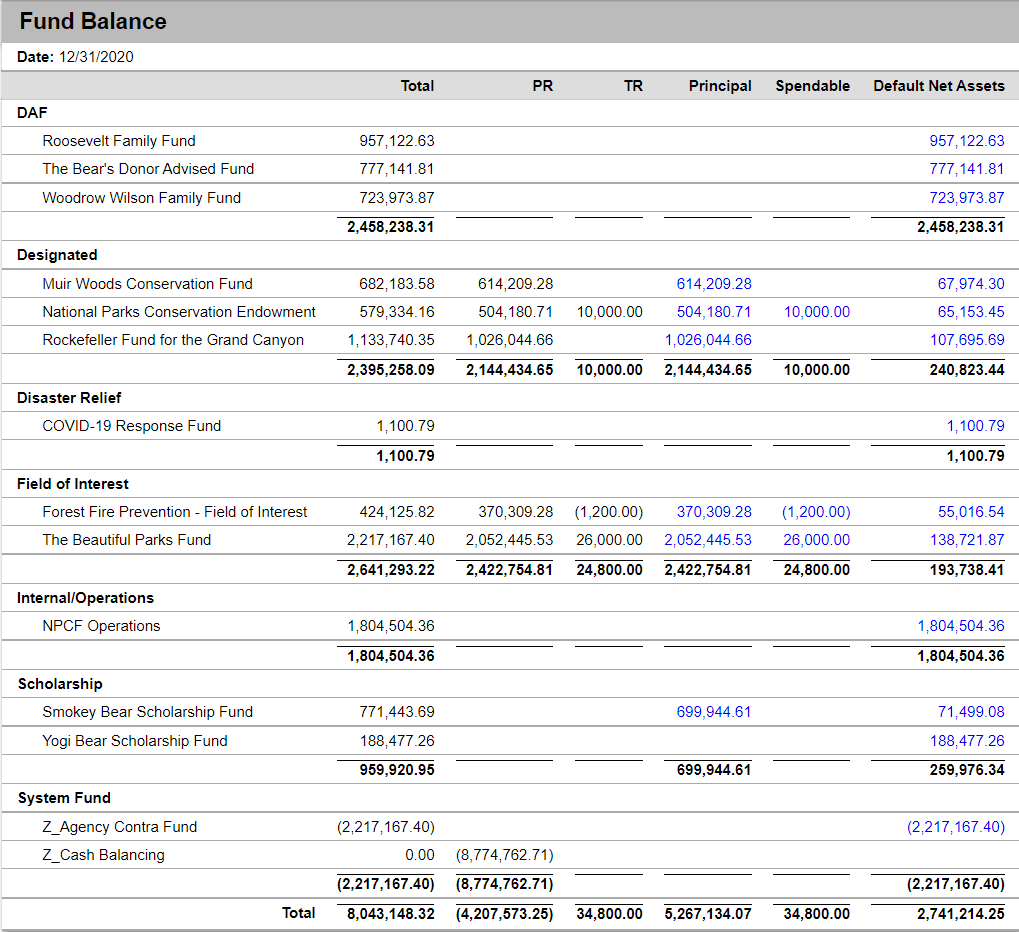 Click Financials to view report options.
Click Fund Balance from the left-side menu.
Choose any date, month, quarter, or year.

The report displays the funds at your foundation broken out by the total assets held plus any Fund Restrictions, Principal, Spendable, and Default Net Assets.