Multi-Currency payments can be processed through a bank account with the appropriate currency setting enabled. When a currency setting is enabled on a bank account, it locks the account setting once the first transaction is processed through the account. This enables you to process payments and send outgoing payments in a currency other than the default of your site. Below are the steps necessary to enable an alternative currency in one of your accounts, the bank reconciliation process for the account that processes payments with that currency, and viewing currency exchange rates.
Enable Currency in an Account
By editing a bank account, you will be able to select the currency of the payments that the account will process. Create and Edit an Account has additional information about the account creation process and the edit process. Once an account has transactions associated with it, you will not be able to edit the Currency option.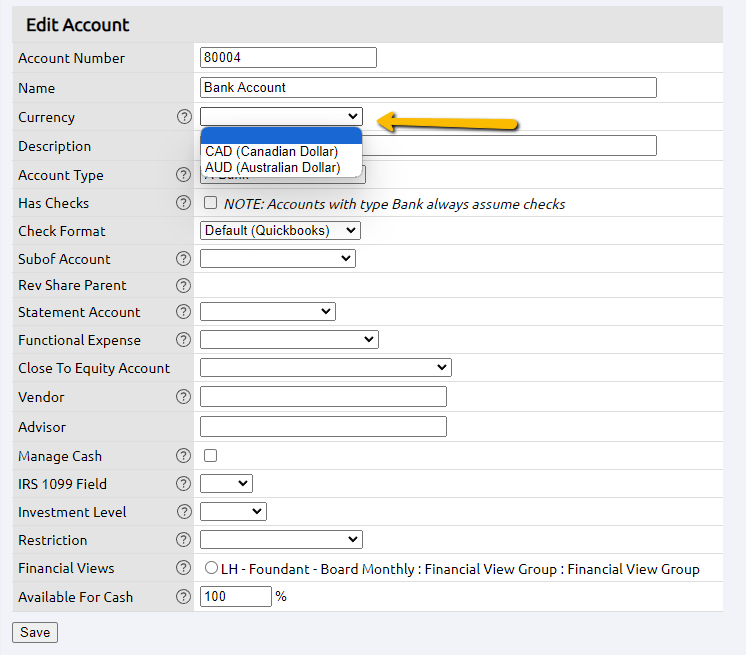 Multi-Currency Bank Reconciliation
The bank reconciliation process for an account with a defined currency follows the same process as Reconcile an Account; however, there is a new account default called Currency Adjustments. The revenue account defined as the Currency Adjustment default will hold the gain/loss from foreign currency exchanges. All currency exchanged within your site will be calculated utilizing rates from alphavantage.co at the end of the day. Once bank reconciliation has been completed, a journal entry will automatically be created between the currency adjustment revenue account and the bank account being reconciled to record the gain/loss.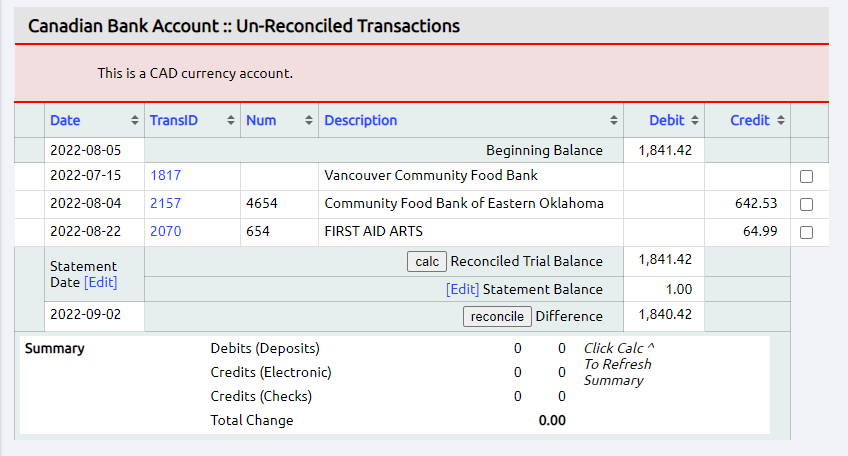 Exchange Rates
If you have accounts within your site that use a currency other than your site's default, you may utilize the feature available in System Data that displays a table with exchange rates in order from newest to oldest. Click Update Rates in the left-side menu to see the newest exchange rates.