In order to assist your applicants, it can be helpful to understand the applicant dashboard. This article provides you with a general overview of the applicant dashboard. Detailed applicant tutorials can be found here: Guiding Applicants Through the Process
Upper Navigation Bar
There are several actions an applicant can take from the upper navigation bar: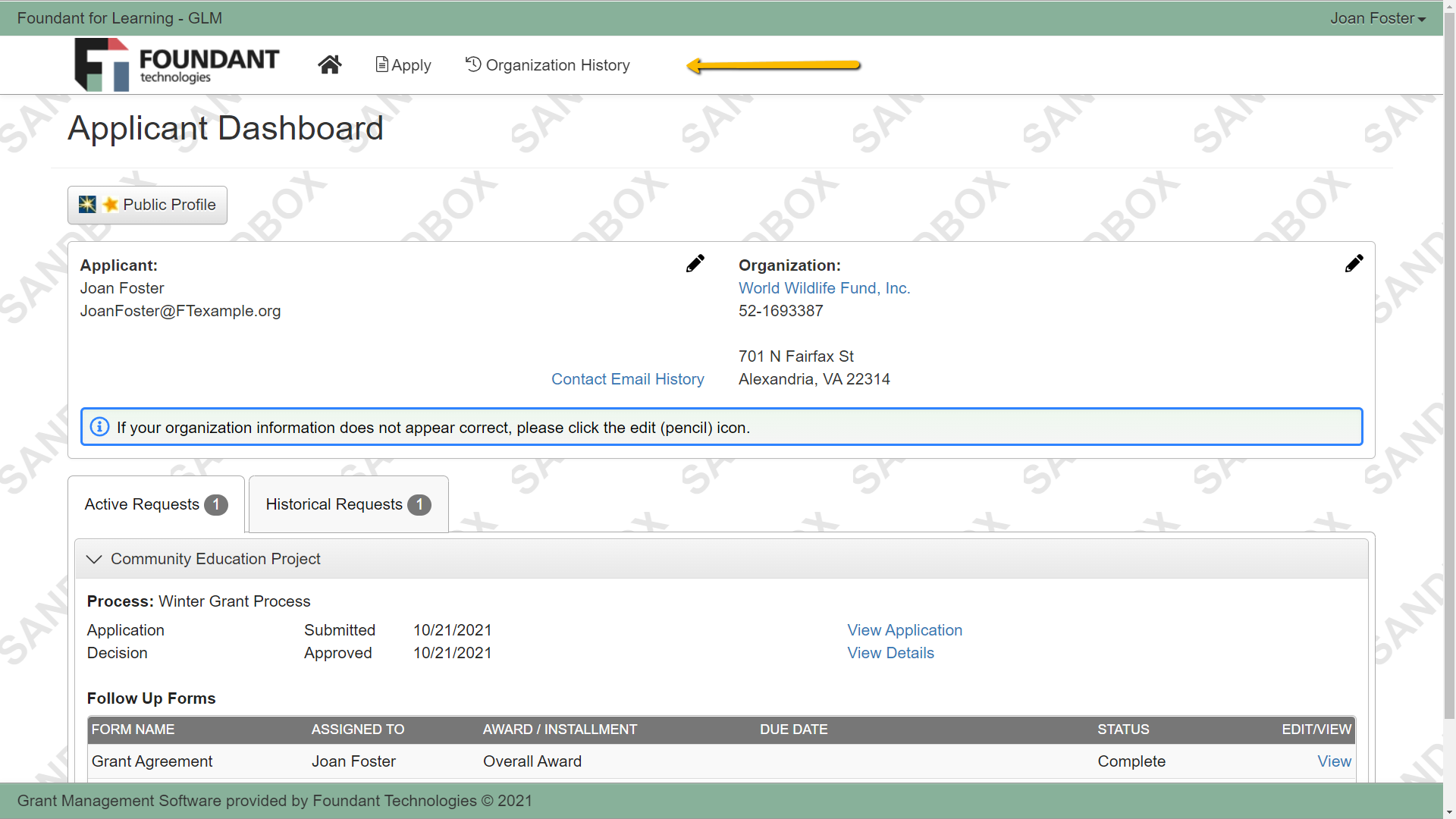 Click Home to navigate back to their dashboard.
Click Apply to navigate to the Apply page, where they can start a new request.
Click their Name, where they can log out, edit their profile, or edit their organization information (if applicable).
Click Organization History to view other requests submitted by an applicant from their organization, any organization documents made available by an administrator, and other general information. This option is dependent upon your site settings (more details can be found here: Applicants Viewing Requests Submitted Within their Organization).
Contact Information Section
The contact information section displays the applicant's contact information, and their organization's contact information (if applicable). Clicking the pencil icon next to either section allows the applicant to edit the information. The applicant's ability to edit their organization's information is controlled in your site settings (more details can be found here: Applicants' Ability to Edit Organization Information).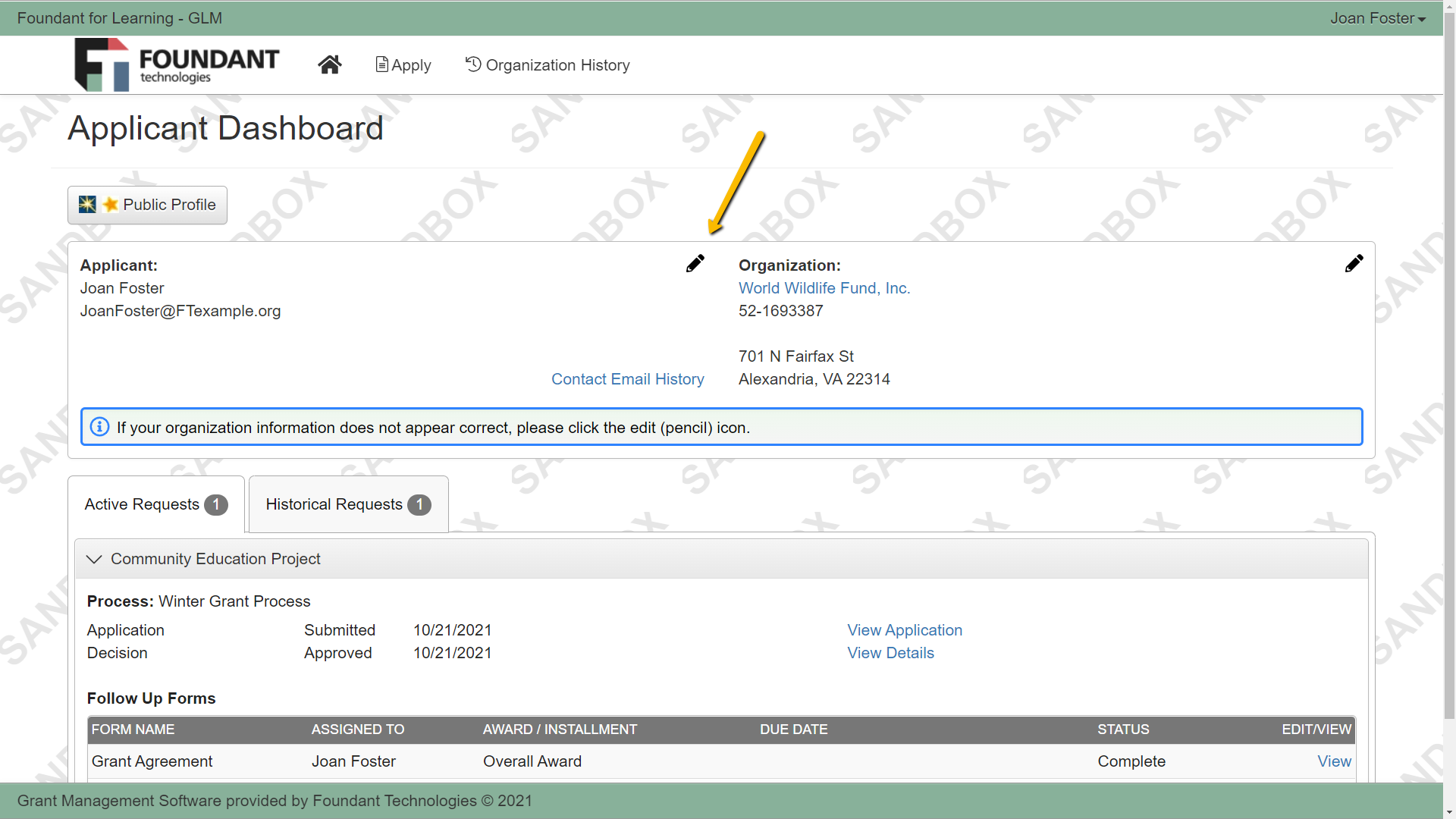 Clicking Contact Email History shows the applicant a record of emails sent to them through the system (both automatic and manually sent emails), which also allows them to view the body of those emails for reference.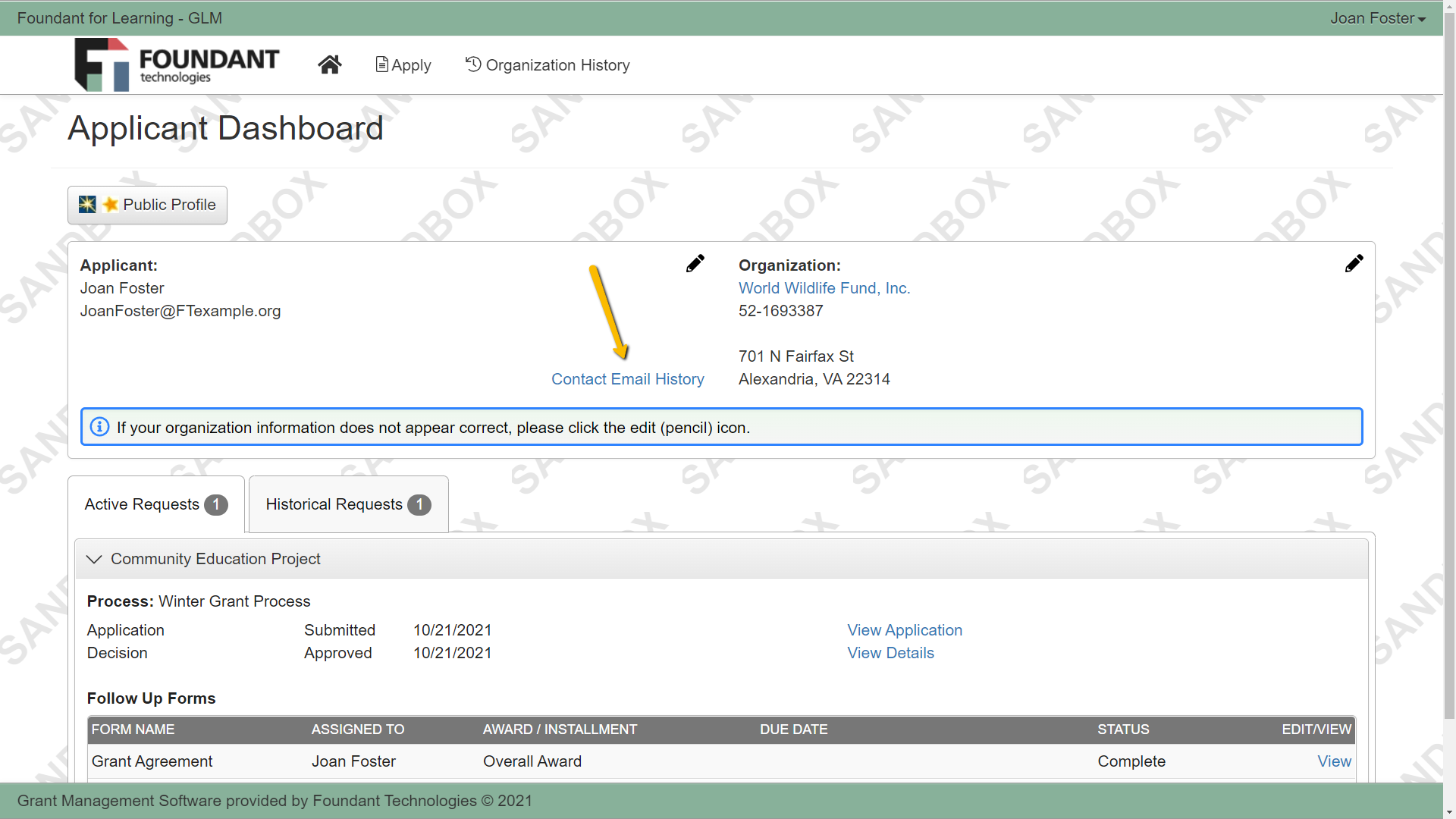 Clicking Public Profile allows the applicant to view publicly available information about their organization from GuideStar and GreatNonprofits. More details are provided when they click this button.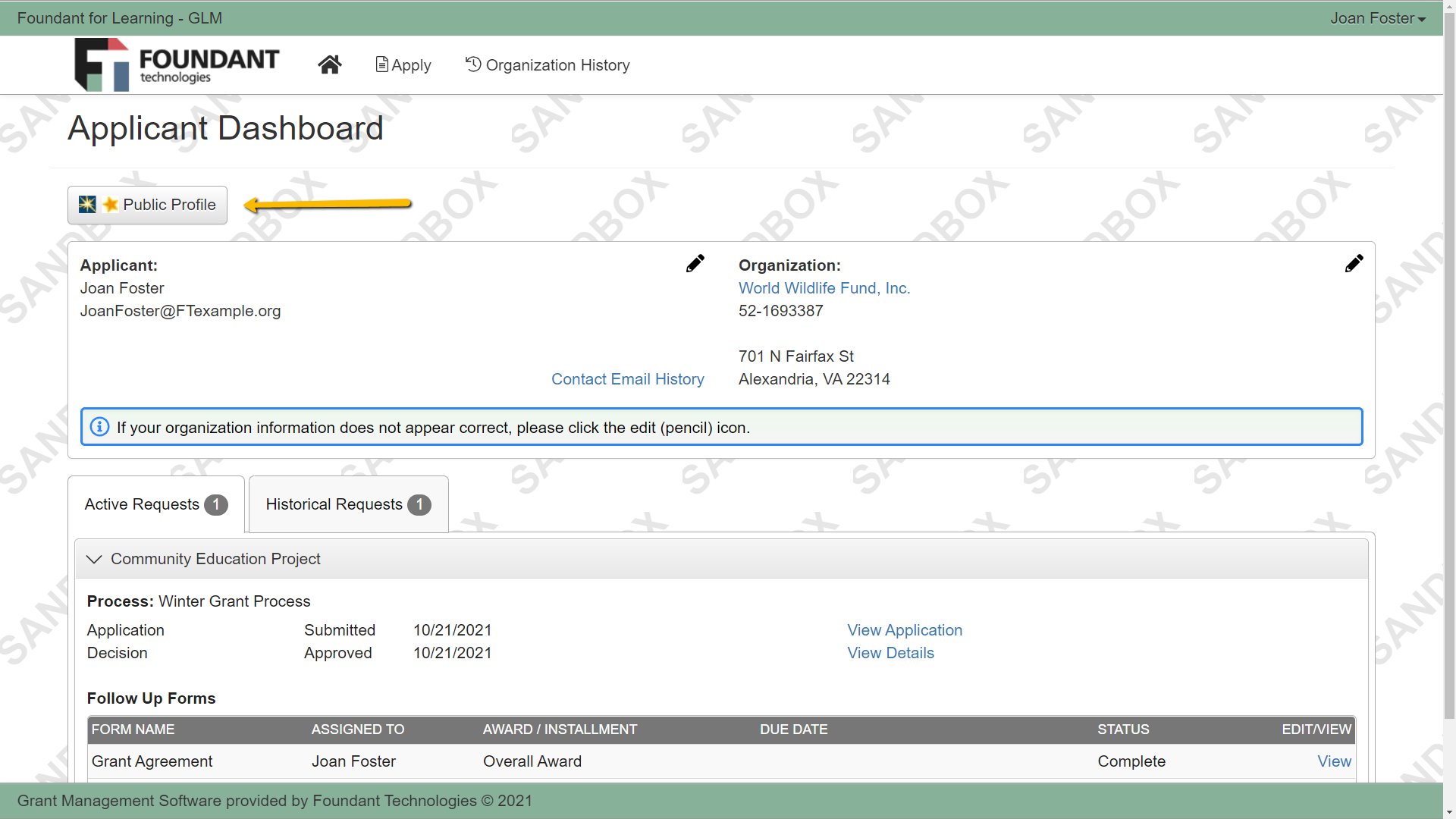 Request Section
The request section of the applicant dashboard contains two tabs: Active Requests and Historical Requests.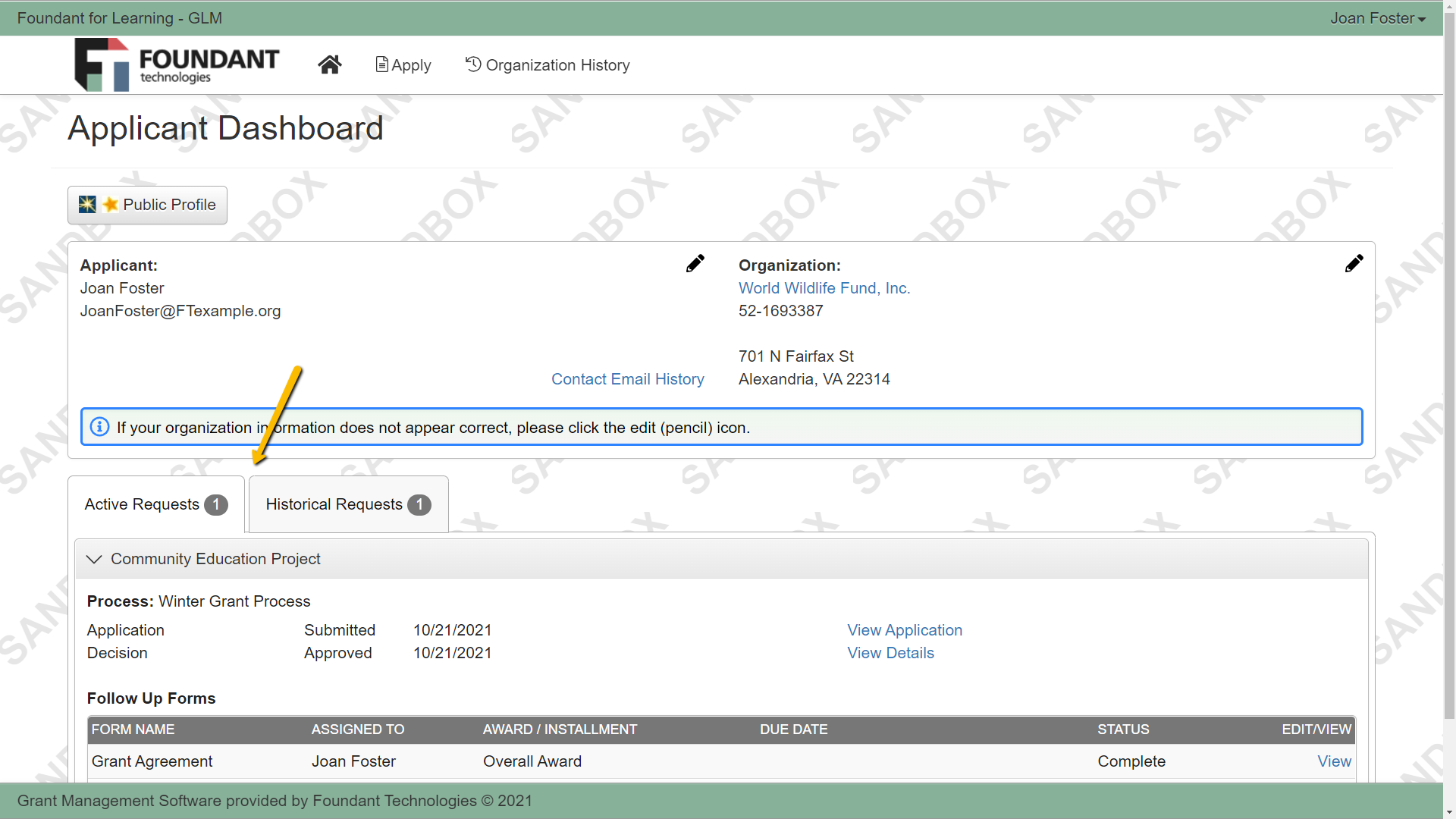 The Active Requests tab is open by default, and displays all open requests from the applicant. Here they can view forms they've already submitted, edit those they haven't yet submitted, and view details about the decision on a request (the visibility of these details depends upon your site settings: Show Decision Status and Award Details). If you've uploaded request documents for them to view, those will also be available here.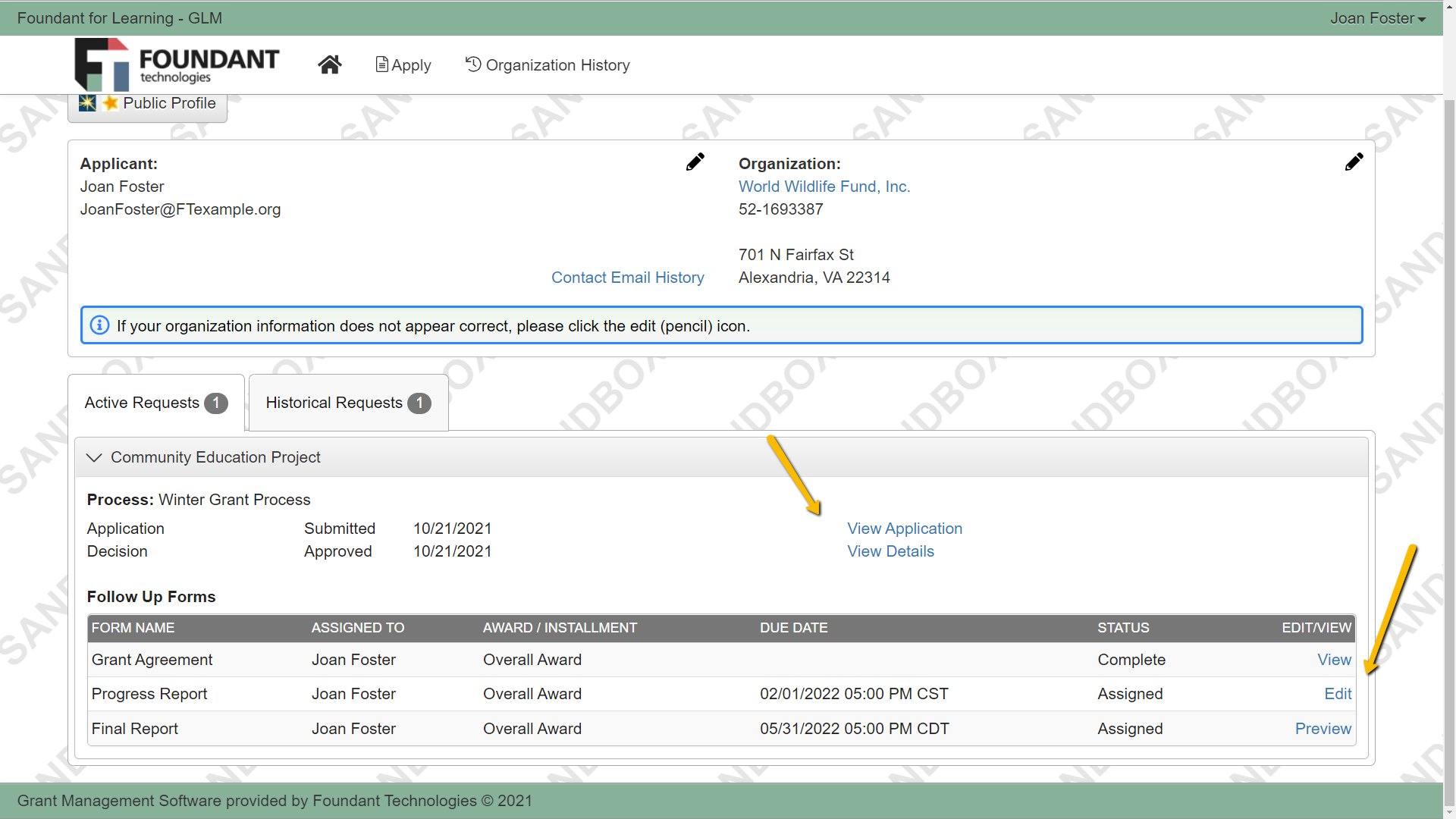 The Historical Requests tab displays requests from the applicant that have been closed, denied, or abandoned. The applicant can view submitted forms for those requests as well.