Overview
After building a form, you might need to edit or delete a question. The actions you are able to take on form questions depend on whether or not responses already exist for those questions.
Edit a Question
In general, a question can be edited even when responses exist for the question. If you are editing a question that has responses, it is important to consider the changes you are making. For example, it is not advised to change what a question is asking once users have already responded to it. However, correcting a typo or adding more instructions might be a necessary edit. To edit a question on a form, click the pencil icon as shown below.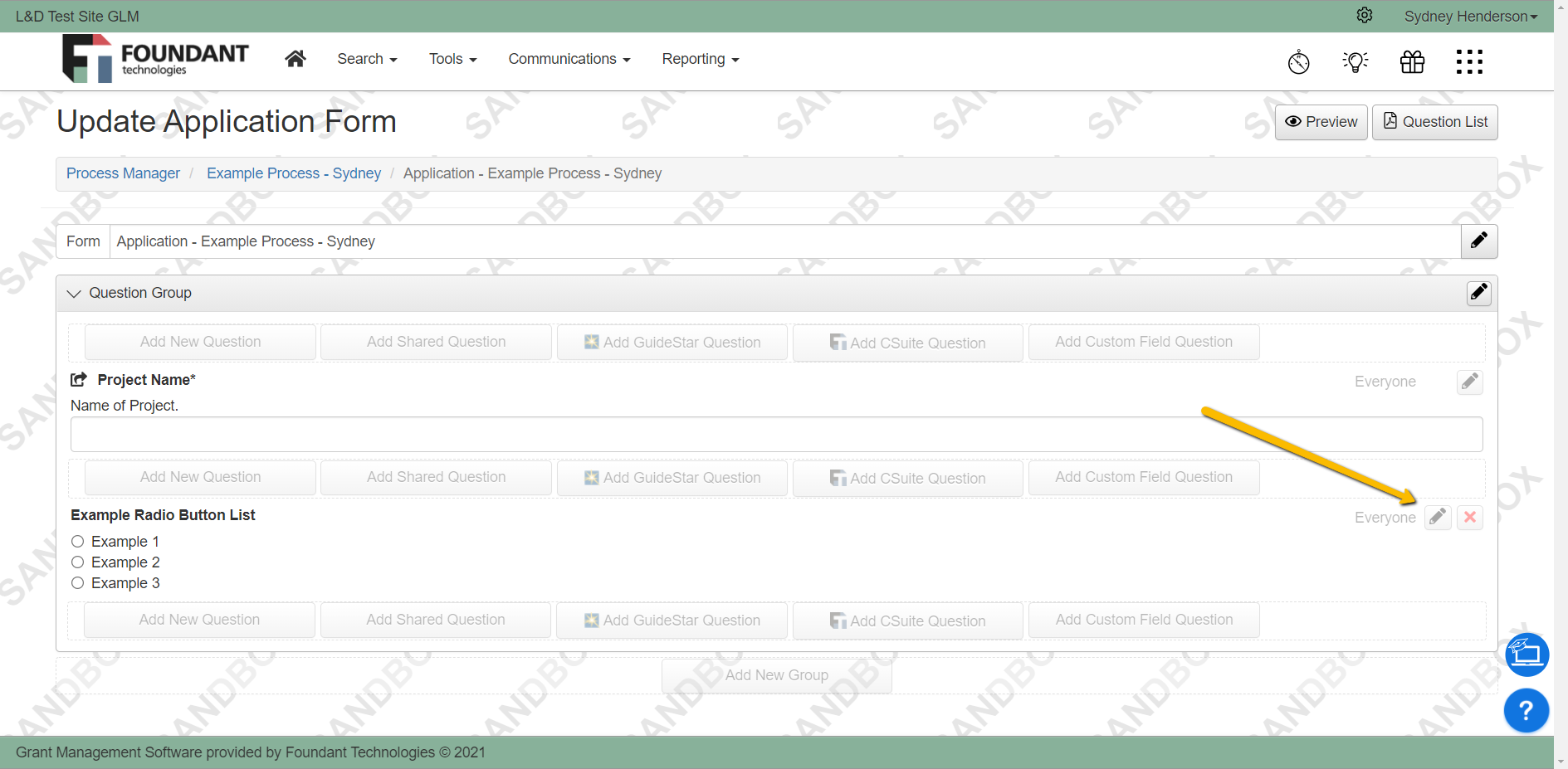 Delete a Question
If the question has not been used:

The question can be deleted by clicking the red x button next to the question you would like to delete.

Once a question has responses, the system will not allow that question to be deleted. Your Foundant site is a database, and this is one way we help to prevent accidental data loss.

When you copy a process (e.g. to create a new version of the process, or for the next cycle), questions can then be deleted in the new copy of the process.
If you have a form that has been used and you realize you need to remove a question so no more applicants respond to it, we recommend changing the visibility of the question to administrator or internal visibility.